Sony Alpha 7R II has been launched by Sony India, and this is the new flagship full-frame mirrorless camera by the company. The Sony Alpha 7R II comes with inter changable lens and features back-illuminated full-frame Exmor R CMOS sensor. The Alpha 7R II has a resolution of 42.4 megapixels with ISO up to 102400.
The Exmor R CMOS sensor inside the Aplha 7R II comes with gapless on-chip lens design and Anti-Reflective coating on the surface of the sensor's glass seal which helps in dramatically improving light collection efficiency. This helps in high-sensitivity with low-noise performance along with wide dynamic range having ISO from 100-25600 which is expandable to 50-102400, this will allow you to capture some great photos in the dark with the increased ISO and low noise and vibrations.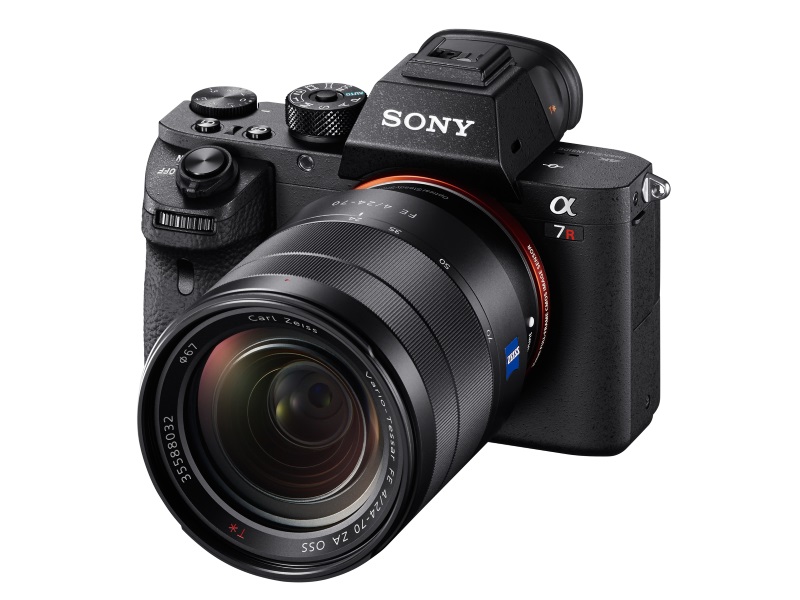 It comes with 50 percent less vibration from shutter movements compared to its predecessor. The camera can be set in silent shooting mode which will shoot images without any sensor vibration or movement. This feature will be useful in situations where increased exposure time is required, like taking shots in the dark.
The Alpha 7R II comes with 5-axis image stabilisation system which is taken from its predecessor the Alpha 7 II. It can also shoot 4K videos in multiple formats like full-frame format and super 35mm which comes without pixel binning. Compared to the original Alpha 7R the AF response in Alpha 7R II is up to 40 percent faster, which is made possible because of the 399 focal plane phase-detection AF points.
The Sony Alpha 7R II has a cycle durability of approximately 500,000 shots. It comes with Wi-Fi and NFC connectivity options. User can now add pan, tilt and zoom to time-lapse images without any additional shooting equipment thanks to the new Angle Shift add-on which allows users to be more creative.
The Sony Alpha 7R II is compatible with 63 different models of lenses which include 12 native FE full-frame lenses as well. The Sony Alpha 7R II can be ordered through Alpha flagship stores and other brand stores from Tuesday at a price of Rs. 2,39,990. Along with the camera, you will get a free carry case (MII-SC5), battery charger (BC-VW1), two chargeable batteries, Micro HDMI cable and 64GB SDXC card.