If you have an idea about routers and the best brands around it, you surely should have heard about TP-Link. That particular brand is partnered with Google, and the latter has just introduced a very cool Wi-Fi router, cylindrical in shape and one that is much more than its design.
Named as OnHub, this tall router doesn't show any antennas or any light indicator, and it doesn't really look like a router. One of the most unique features of the OnHub router is that you don't have anything to do on the router to fix it, but everything is possible through an Android app it connects to.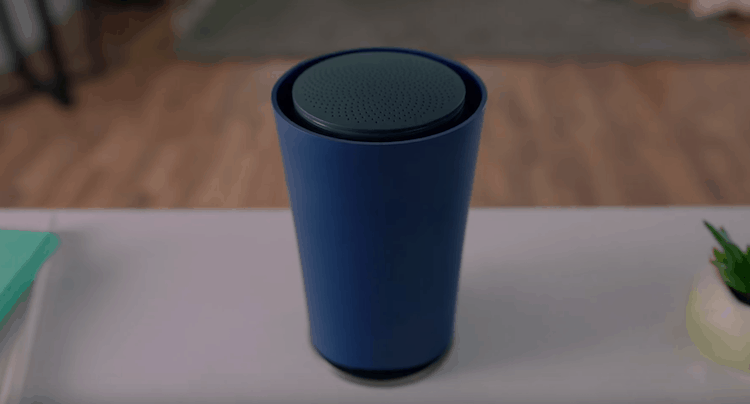 Any network issue you face, it can be fixed through the app, which suggests what could be the problem and how to fix it. The app is named "Google On", and it allows users to set priorities and speeds for connected devices, check the list of devices connected to the router, and the password you had set for it can be shared with friends using the app itself.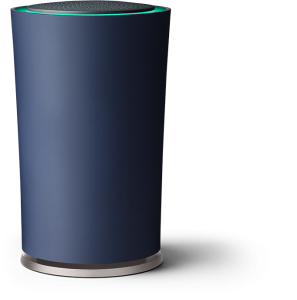 Some other features of the Google OnHub and its Google On app include:
Helps keep an eye on the network: checking the connected devices and finding which devices are using the most bandwidth
Control from anywhere: The app helps you troubleshoot at home or away, see who's on your network, or enable a friend to help you remotely
Support for future devices as well: As there is inclusion of Bluetooth Smart Ready, 802.15.4 and Weave, and Wi-Fi is through 802.11a/b/g/n/ac
Updates and improvements: OnHub often updates its router software with newly released features without interrupting your connection
Secure: The OnHub router is secured with all the latest advanced and always-evolving security features, which keep the networks safe
Speed of Wi-Fi: 1900 Mbps by supporting both 2.4GHz and 5GHz frequencies
Antennas: There are a total of 13 antennas included inside the router – six 2.4GHz antennas, six 5GHz antennas, and a congestion-sensing antenna, and all of these are arranged in a circular pattern
The software updates are all stored in the storage provided in the router, and there is 4GB storage available in the OnHub router
Technically, the router is powered by IPQ8064 Dual Core 1.4GHz processor, and there is 1GB of RAM and 4GB storage provided. There is support for one USB 3.0, and a 3W speaker is included. The OnHub router is 7.5-inch tall, and 4.6-inch wide.
The Google OnHub router is priced at $199.99 (available in Black and Blue), and it is available on Amazon.com, Google Store, TP-Link Store, Frys.com, Newegg and Walmart.