We've seen almost all the technologies growing rapidly, but one that hasn't seen much of a growth is the printers. We still see printers indicating about low ink, in just a few days after a new one was installed. It is quite frustrating to always change the cartridges in your printer, and there is no new technology that can get things done easily.
Epson is trying to change this, not with a new technology, but having larger reservoirs for the ink, so that the available ink is enough for several prints. These are also called as Supertank printers, and these EcoTank printers are said to be having enough ink that a user might not need to fill or replace it for the next two years. The ink included in the EcoTank reservoir inside the printer is equivalent to about 20 sets of ink cartridges.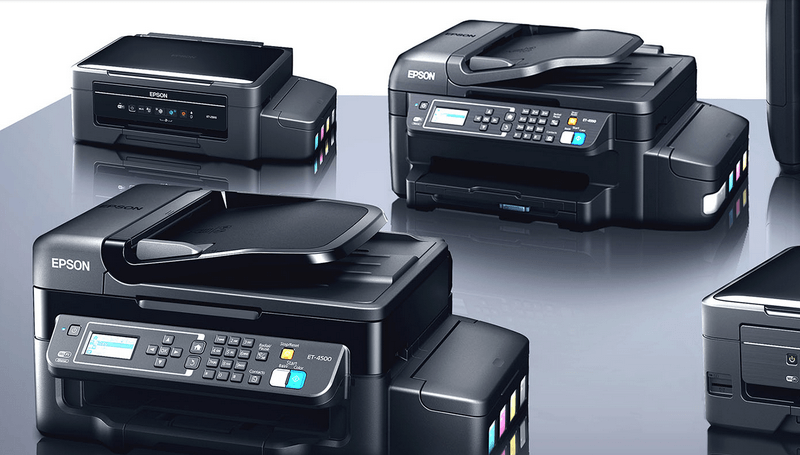 Keith Kratzberg, Executive Vice President, Epson America said
"The introduction of EcoTank marks a fundamental shift in the way we think about using color in business and in the home,"

"Epson® EcoTank sets a new standard for color printing, convenience and value. We believe that our new EcoTank printers are well-positioned to take a large bite out of the small business printer market."
While the bottles are said to be lasting for about 2 years, the replacement won't cost much as each bottle would cost $12.99 or a pack of four costs $52. About five printers in the EcoTank series were launched, and the minimum price for one is $379, which is a heavy ask for the printer, but for a long-term printing job, this seems to be a good deal as the hassles of refilling, replacing cartridges is gone.
Epson Expression ET-2500 EcoTank All-in-One: $379
Epson Expression ET-2550 EcoTank All-in-One: $399
Epson WorkForce ET-4500 EcoTank All-in-One: $429
Epson WorkForce ET-4550 EcoTank All-in-One: $499
Epson WorkForce Pro WF-R4640 EcoTank All-in-One: $1199
The printers will be available from September 2015, and the stores where you can purchase one, include Staples, Best Buy, Office Depot, Amazon, Microcenter, Costco.com, Samsclub.com, Target.com, Walmart.com as well as epsonstore.com.