Motorola is shining bright, and it deserves all the appreciation not for how the company is still making and releasing high-end phones, but for how well they are managing to keep it at a cost that doesn't burn pockets.
Under Google, Motorola was seen as the biggest emerging giant, but the phase didn't last for long. Lenovo acquired it, and this isn't a bought-to-kill story. Lenovo is just continuing to do what Google did, allow Motorola to come up with the sleek and user-friendly devices. A designer at Motorola mentioned that Google had no much influence over Motorola's designs, and Lenovo is the same.
Forget about Moto G, the third gen. smartphone that is anyway going to sell like hot cakes, and is going to be preferred as one of the top choices in the mid-range category. We aren't expecting, but are confident about this. Here, let's talk about the two other devices that were announced by Motorola in the U.S. – Moto X Style, and Moto X Pure.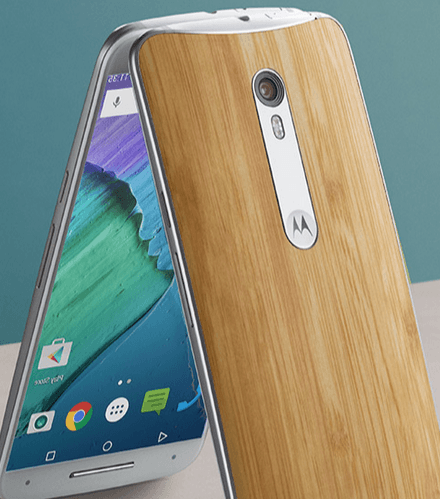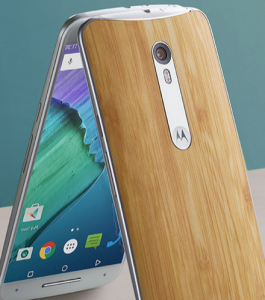 Google, the maker of Android operating system, won't ever be happy to see smartphone users complaining about loads of bloatware, issues in performance and more in the smartphones made by its partner companies. If not the Nexus devices, Google should be really happy about how Motorola is making its phones, even after Lenovo has taken over the operations.
Moto X Style is the new flagship from Motorola, and Play comes with a little compromise, but there's a positive note here as well – users are getting choices to choose from. The same day, one of the very quickly growing startups, OnePlus, launches its OnePlus 2 in the best way a launch event could have taken place, through virtual reality. OnePlus 2 offers a lot more specs than a smartphone from other brand would, for the price being asked.
If we are to ask whether there is any other brand that can compete well against OnePlus with its specs-to-price matchup, two names come to mind – Xiaomi and Motorola. Xiaomi, which calls itself more of a software company than a smartphone manufacturer, packs in a UI that is not even close to how Android's stock interface is. And there are lots of apps pre-installed, not just using up the internal storage, but also not always offering any advantage to the user.
Brands like HTC, LG, and Sony seemed to have already accepting the loss against the giants Samsung, Apple, and the emerging manufacturers from China, i.e. Lenovo, Xiaomi, and Huawei. Motorola is playing its own game in its own way. It doesn't have flashy ROMs, no great camera software, yet giving the best with the experience for users.
Customization of the design – It is something only Motorola is doing, and has been doing the best. Not an extra case, but the actual back panel of the phone can be selected by the user before making the purchase. Does that cost a fortune? No, just a few bucks than what you are paying for the phone, but that is not adding an extra shield of thickness to the device.
$399 is what Motorola is asking for the Moto X Style, and lesser than that will be what the Moto X Play will be available for. Importantly, this will be without any carrier contract or locking.
Only for someone who has been into smartphone industry, may that be manufacturing, sales, media or an analyst, will be agreeing to the fact that Motorola is clearly killing it. Not just with the pricing, but with the experience it is delivering to the end users.