Xbox gaming consoles don't come with mediocre storage options, but gamers would always ask for more. They are not to blame, with the games being quite heavy and if someone wants to have multiple games stored, the console isn't good enough for a storage option as the limit reaches at some point.
Seagate Technology has now announced a game drive, basically a hard drive for gamers, with a USB 3.0 connectivity. At the Gamescon 2015, the company announced its strategic marketing relationship with Microsoft to launch the 2TB Game Drive for Xbox.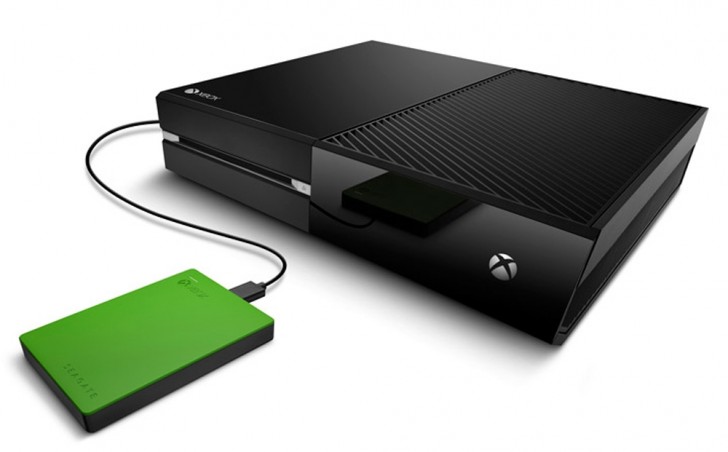 Matt Kesselring, business development manager for Microsoft's designed for Xbox partner program said:
"With all of the new and amazing titles expected for this holiday season and a ton more games coming in the future, Xbox gamers will need even more storage and portability," "Microsoft is privileged to be working with Seagate as our trusted partner for this important designed for Xbox peripheral."
The maximum storage the Xbox One has internally, is 1TB, and that won't be sufficient for many. Several gamers choose to download the large games, than playing them online. The top-class games cross even 50GB size, and with handful number of games, the gamer might be limited.
To be frank about the drive and its price, you are just overpaying than what you should have, because a USB 3.0 hard drive from Seagate might cost around $80, but for gamers, there are those sweet little feelings about having something that matches the theme, and thus a Xbox branded game drive should surely look better.
Jeff Fochtman, senior director of product marketing for Seagate, said:
"This exciting new collaboration with Microsoft Xbox is an important milestone for Seagate that will help us to reach a new audience, which has an insatiable appetite for storage," "There was a clearly defined need in this market for additional plug-and-play storage and Seagate is happy to be able to provide the solution."
So, the price for this 2TB hard drive is set at $109.99 and it would be available on Amazon US, GameStop, and even at other consumer electronic retailer stores.