Samsung has added three new speakers to the 360 speaker audio speakers range, with the R1, R3 and R5 speakers. These speakers are due to be showcased at the IFA event in Berlin. These new speakers are omni-directional, as indicated in the name, and these come with new built-in tap-and-swipe user interface and an improved Multiroom app for customers' smartphones, tablets and smartwatches.
This isn't a new lineup that we are seeing from Samsung, as the 360 Speakers already had two models, i.e. R7 and R6, both of which were doing quite well. The major changes from the predecessors include the shape, which take a cylindrical design now, from the egg shaped design earlier, and now there is a top panel with physical buttons and interface to control the speaker.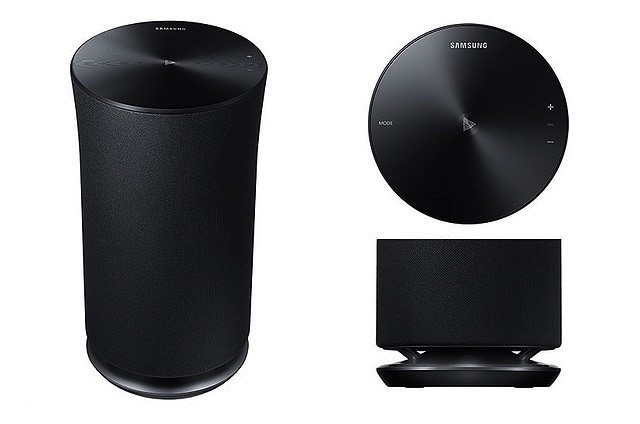 Samsung's proprietary ring-radiator technology is still there, and this is what helps fill any room with sound. The physical buttons included on the top panel, are for play, pause, volume adjustment, and to switch between the music sources.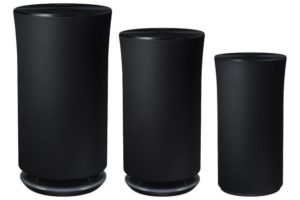 One of the other good features about these speakers is the connectivity, as there are multiroom apps available for Android, iOS and tablet devices, and sharing music from different devices is easy. The app allows the user to create playlists and play the music, and the app also can work with Samsung Gear S smartwatch.
Samsung also announced its partnership with Qobuz, a music streaming service, to give users the access to quality content from various artists.
Jurack Chae, Senior Vice President of the Visual Display Business at Samsung Electronics, said,
"With these additional models we are bringing a new kind of high quality sound to the market, with design that is simple, yet premium, and offers a more intuitive user interface," "The R5, R3 and R1 will help cement Samsung's position as a world leader in home audio."
These three speakers differ in size, and the pricing ranges from $199 to $399, and they will be available in the U.S. and European markets from the last quarter of 2015, and then followed by other markets in the coming months.