Acer has announced two new laptops in the Cloudbook series with the Acer Aspire One Cloudbook 11 and 14. The Cloudbook One laptop comes in two variants, 11 inch and the other with a 14 inch display. Both these laptops run on Windows 10 OS.
Both the variants comes with 1366 x 768 pixels resolution display and are powered by Intel Celeron processor with 2GB RAM support. Coming to the storage or internal memory option both the devices are different in this aspect, with the 11-inch model having 16GB and 32GB of storage, and the 14-inch model coming with 32GB or 64GB models, you can expand the storage space with the help of SD card.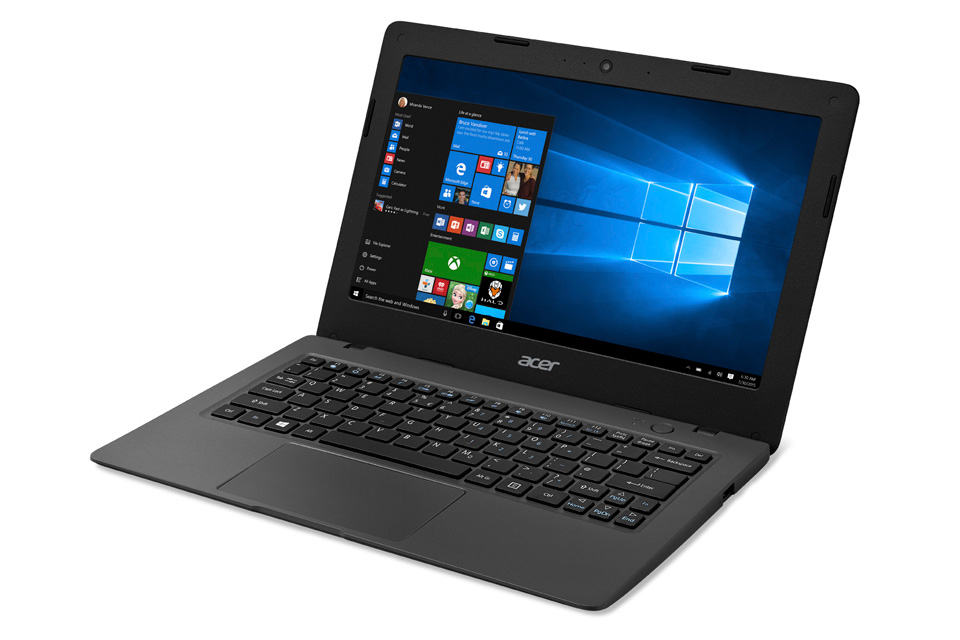 With Windows 10 OS having a 16GB variant seems a bad idea as most of it will be taken up by the OS itself and the constant updates you get for Windows OS will make it even worse and the cloudbook is bound to become laggy. There is an option to expand the storage space with the use of SD card and along with that Acer includes a 1-year subscription to 100GB to 1TB of OneDrive storage depending on your model.
Both the variants are very thin and sleek and Acer promises that they will be giving a 'real PC experience' in very low budget. Earlier HP also announced such laptops, HP Stream 11 and 13 which are comparatively costlier. There is a full size keyboard and expansion to support USB, HDMI and SD card slots. It also has a 480p resolution webcam, also comes with One year subscription to Office 365 Personal. All these features make it ideal for students who want to get their work done and have a light and simple laptop to carry around.
The Acer Aspire Cloudbook is priced at $169 for the 11-inch model and the 14-inch model is priced at $199. The 11-inch variant will be available from August and the 14-inch variant will be available from September.