In today's technology ridden world where lack of space is evident many people living in cities are not much into growing plants in their apartments with restricted space and lack of natural sunlight to help your plant grow properly. Here is a company who are trying to help you out with just that, take care of your plant by just looking at your smartphone.
Biom is a small and smart plant pot, small to fit in your window space or balcony in your apartment and smart in the sense that it can connect to the internet over Wi-Fi and you will have to install their application of your phone to get notifications. The Biom is capable of being hanged on most balconies and also can sit on flat surfaces to increase its usability in our cramped day to day life.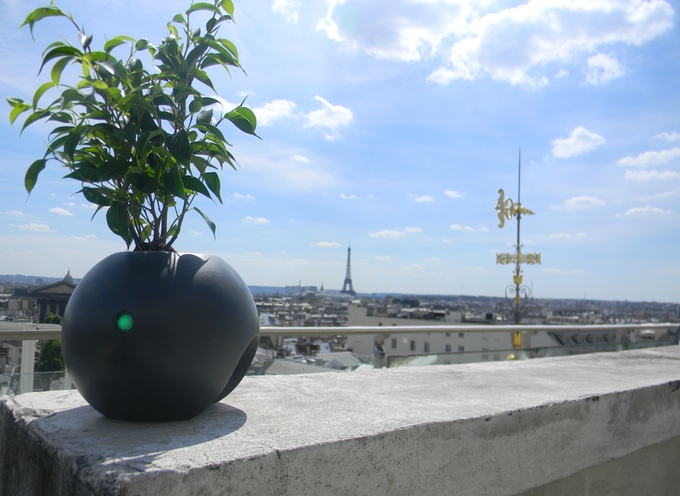 On the front of the pot you will be having a single Light which projects different colors to help the user understand what the plant needs, blue light means you need to add more water, while green means more fertilizer. Red means temperature while yellow is sunlight, this makes it easy to understand what your plant needs when and the same info will be sent to your phone via the App as notifications and the details about it.
In the App there is a database which has different plant species with specified data included to each plant species on the amount of water and sunlight needed so you can select the plant species from the database and start planting. The team behind Biom admit that there are lot of things to do yet in the project and are confident that they will pull it off successfully one such thing is the inclusion of the fertilizer sensor which is an industrial technology and trying to include in something this small is a challenge and surely the team are taking their own time to complete it.