Samsung has announced an image sensor which is made of pixels measuring 1 micrometer making it one of the slimmest sensors in the market which will now allow the already slim smart phones to be made even slimmer. The designers of smart phones will be the happiest people, with the image sensor for the 16MP camera measuring just 1.0μm pixels, which is a decrease in 20% of the overall height of the module compared to the present modules of the 16MP camera.
Samsung has used ISOCELL technology which will is said to increase light sensitivity and will be giving the same image quality which was achieved from the 1.12 micrometer pixel image sensors without compromising on the quality by decreasing the thickness.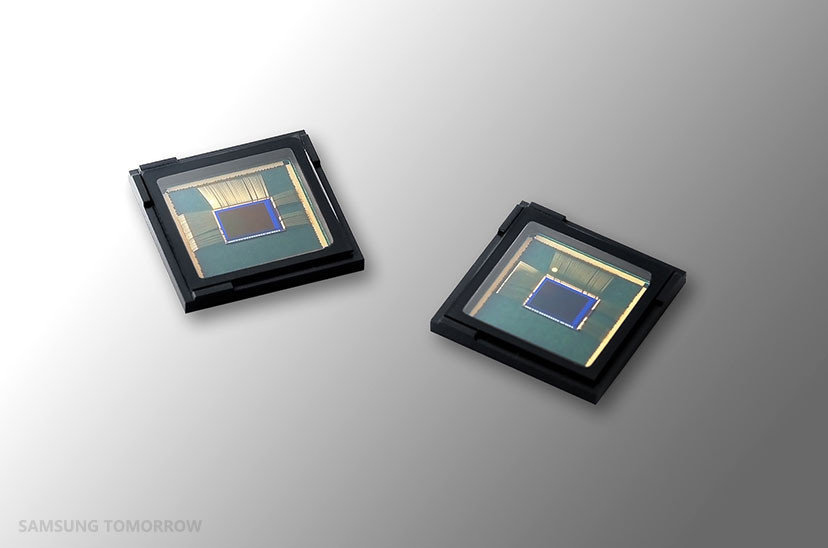 Samsung has said,
Built with 1.0μm pixels, Samsung's new 16Mp image sensor reduces the module's overall height by 20 percent, compared to current 1.12μm-pixel based 16Mp sensor modules. Enabling a module z-height that is less than 5mm, the S5K3P3 offers designers the ability to develop a mobile device with minimal camera protrusion without compromising on resolution
With the slimmer sensor starting production we can now see these image sensors in smartphones shortly and we can only imagine how thin your smart phone will be becoming in the near future with such advancements. With the craze for thinner smart phones increasing the thickness of every internal part of a smart phone is being made slimmer and slimmer.
The image sensor market is ruled by Sony Image Sensors and Samsung to some extent and with this latest technology and coming out with the industries first 1 micrometer image sensor Samsung sensor will be seen in many devices in the near future.