Security of smartphones nowadays is a big concern for the users, and Android is one of those smartphone operating systems, that we see with some vulnerability regularly. The latest one, quite a serious vulnerability, is related to Stagefright. This is such a serious one that a hacker can get access to the entire system of your Android device, just by sending an MMS.
Stagefright is an engine for media playback in Android devices, and it is responsible for unpacking and playing multimedia messages in the phone. Someone who wants to hack into your system, can inject malware into the video they are sending, and before you even realize, the MMS you have received might be helping the hacker get access to the gallery or system of your Android phone.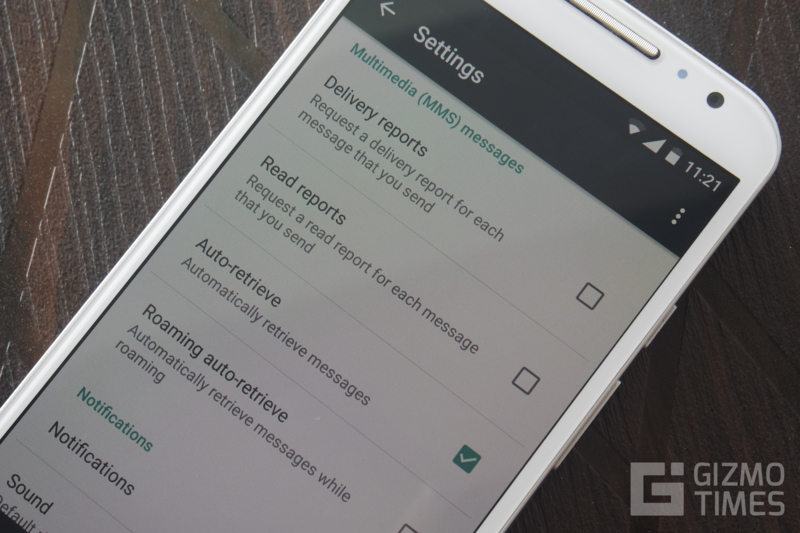 Now that the Stagefright vulnerability has been found by Zimperium, a security company, the smartphone manufacturers are quickly acting towards a fix for this, by sending patches to the devices. After Google and Samsung, Motorola is sending software updates with the patch very soon, but then you never know, the dreaded unknown multimedia message could land into your device in a minute from now.
Disable MMS, Video message downloads
For most of the Android devices, turning off Auto-retrieving of MMS is under the same setting. You cannot totally ignore an MMS, but at least turn off the auto downloading of the same.
To disable auto-retrieving of MMS, go to the Messaging app on your Android device and in that, go to Settings.
Under Settings, scroll down to Multimedia (MMS) settings.
Here, you'll find an option "Auto-retrieve", which you need to uncheck. Just below that would be "Roaming auto-retrieve", which too has to be unchecked.
Doing that will disable MMS auto-receiving function, where you will be notified about an incoming MMS, but the video won't download unless you prompt it to.
Although we're talking about MMS, the WhatsApp videos too can be as similar to MMS, is what Motorola's note mentions. So, you should stop auto downloading of WhatsApp videos as well, by going to the App settings.