Jolla, a Finnish startup, founded by a group of former Nokia Employees who started developing devices with the Sailfish 2.0 Operating system abandoned by MeeGo project, have finally come up with their first product. Their first tablet device, the Jolla tablet is now available for pre-order and the delivery is said to begin in September or October. Jolla has a smartphone with the same Sailfish 2.0 OS and named the same, which can be purchased in limited Asian and European countries.
Jolla got financing for the tablet project through Indiegogo in 2014, where it collected a decent $2.5 million. It has proved its worth and has even won the best tablet title at the Mobile world congress in Barcelona. The tablet runs on Sailfish 2.0 and comes with specifically created apps for the OS, it is compatible with most of the Android apps as well. This is one of the major factors for the tablet device to become popular.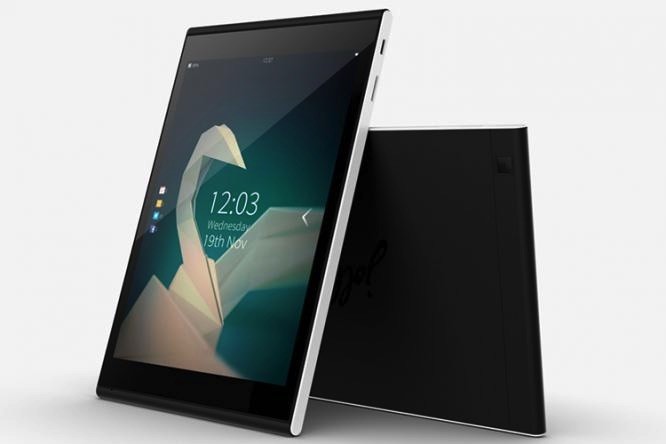 Coming to the specifications, it sports a 7.85-inch IPS display with a resolution of 2048×1536 pixels. It is powered by a 64-bit Intel Atom processor supported by 2GB of RAM. It comes in two variants based on storage space of 32GB and 64GB models. It has a 5MP rear camera which is equipped to shoot fullHD 1080 videos, along with a 2MP front facing camera. The Jolla tablet is powered by a 4450mAh battery.
The Pricing of the Jolla tablet is said to be $300 for the 32GB model and $336 for the 64GB model, the pricing of the devices might vary with the market it is being sold in. For all the users who did not participate in the fund raising, the pre-orders have opened up and the delivery date for the Jolla tablet is said to start from September to selected countries like United States, Switzerland, Norway, Canada, Australia, India, Russia and Hong Kong.