Videocon has come out with new technology for its 12 full-HD LED TVs launched, called Liquid Luminous Technology which is said to capable of reproducing 95% of the colors that a human eye can perceive. This is impressive as your regular LED TV is capable of reproducing only 72% of the colors. Along with the new technology Videocon has introduced Digital Direct Broadcast (DDB) technology, which will not require any external set-top box as the set-top box has been built into the TV. The inbuilt set-top box will directly receive the digital signal.
The TVs are also equipped with USB PVR (Personal Video Recorder) Technology which will allow the users to directly record Live television while watching the same show. This will allow you to Pause and play live tv according to your convenience. The DDB series also comes with Soen Sound, Smart Connect along with over-the-air software updates.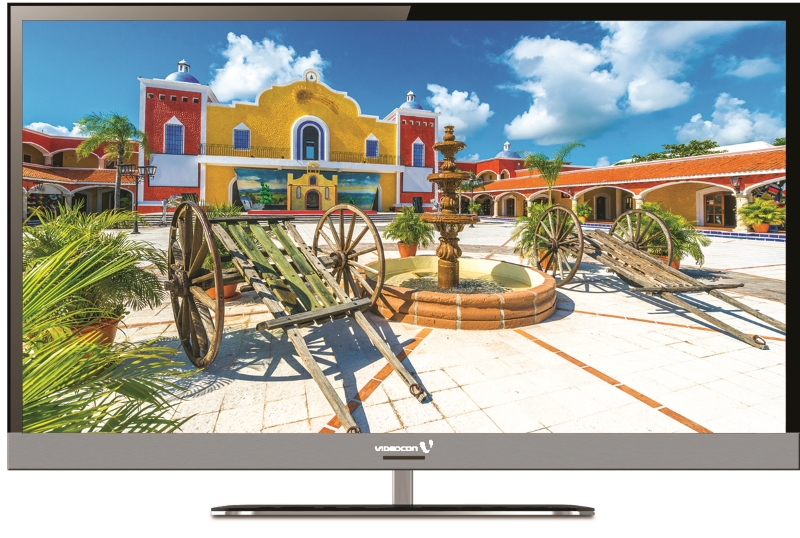 The 12 new Videocon TVs are launched in different sizes ranging from 24 inches to 55 inches. The pricing of the 24-inch LED TV is Rs. 17,490 along with the inbuilt set top box. With the company offering full-HD LED DDB TV's even in the small sized TVs at a decent price range, will be a thing to worry about for its competitors. The in built DTH set top box with HD video recording which if taken separately costs around Rs. 2000 additional, also ads to its advantage, with newer technology and helping in better space management with the absence of an additional set top box.
Videocon which already has manufactured TVs as well as their DTH services across the country will be pairing both of these as a single package. This will surely decrease the hassle of having a separate set top box set up and its wires running around your TV.