Curving a display is not hard to do, as it keep the inner components as they are, but if the entire screen has to be flexible along with its internal parts, it is quite hard. That's the reason why although we saw some prototypes or concepts in the recent past, there was no actual launch seen. Polyera, a startup from Chicago, is trying to change that with the Wove Band.
The flexible display is achieved by Polyera Digital Fabric Technology and E-Ink flexible electronic ink film. Polyera Digital Fabric Technology is a platform that is made after 10 years of research, and it uses proprietary electronic materials that are "flexible, robust, and can be manufactured in traditional display fabrication plants with minimal capital investment" according to the press release.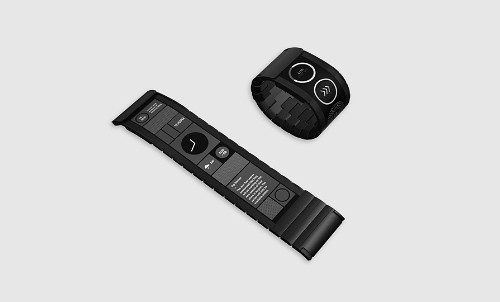 A low power touch display is what would be the face of the band, and this flexible display will combine Polyera Digital Fabric Technology along with E Ink's flexible and reflective electronic ink film. This combination makes it possible to have a large display on the band, which although is always-on, it would be consuming much lesser power than the displays on current smartwatches.
Polyera's founder and CEO, Phil Inagaki said,
"The majority of electronic devices we surround ourselves with are what I call 'rigid bricks,'" "And what I thought was that if we could allow these to be softer (and) more flexible, it would allow for all sorts of new experiences and devices to be created."
The Wove Band uses so less battery that when you aren't using it directly, the display shows some patters. The band is set to release in 2016, and the company is planning to have its own system of apps and services, just like how they are for Android and iOS.
This isn't something new though, as LG's G Flex series has a curved display that does it to a little curvature, and Apple had got a patent for flexible electronic device this year.
Source: CNN Money