Anker is a well-known company when it comes to power banks and portable chargers. They have announced a huge battery pack/generator which boasts a huge battery. It comes with a 120,600mAh battery that will definitely be 12 times more effective than your standard 10,000mAh power bank. Let's see what this battery pack/generator is capable of doing.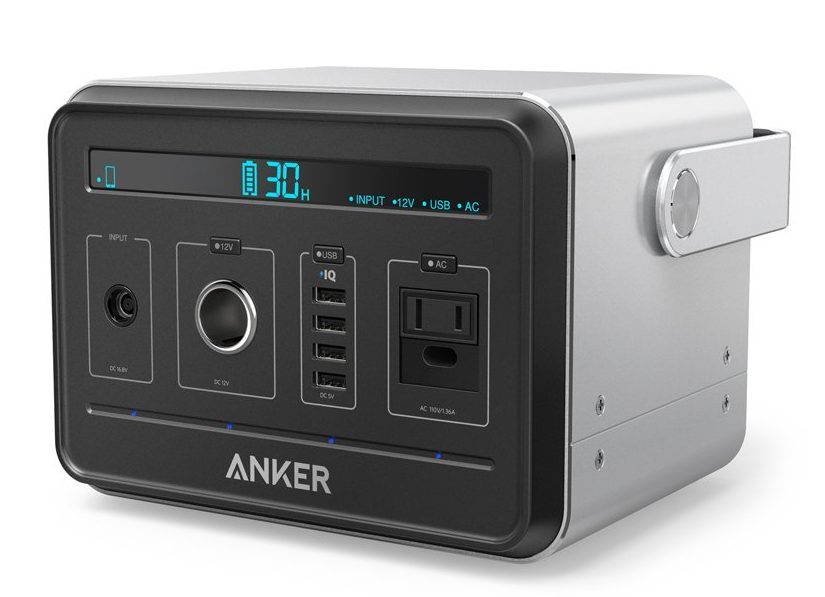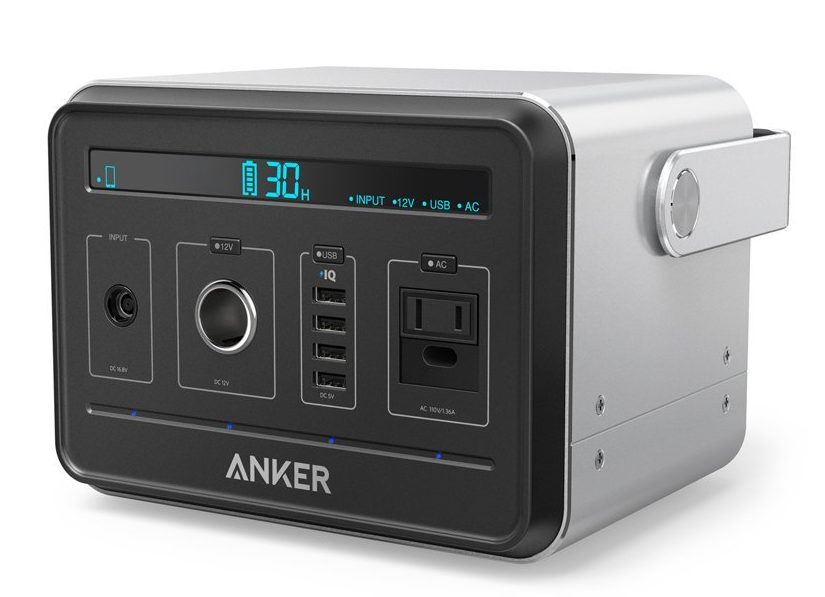 The Anker 120,600 mAh battery pack is capable of charging a smartphone 40 times, or a laptop 17 times approximately. This means you'll get a battery backup for days without having to worry about anything. Of course, you wouldn't want this if in the first place, but seeing what all it can do, it might be good for your next camping trip to keep all your devices powered throughout your time at the camp!
It can also keep your mini fridge powered for about seven hours or keep a 15 volt light on for 100 hours. Although the device weighs 9.3 pounds, which is approximately 4.2 kg it can come handy at times when you're travelling by car or lose power due to some major issue!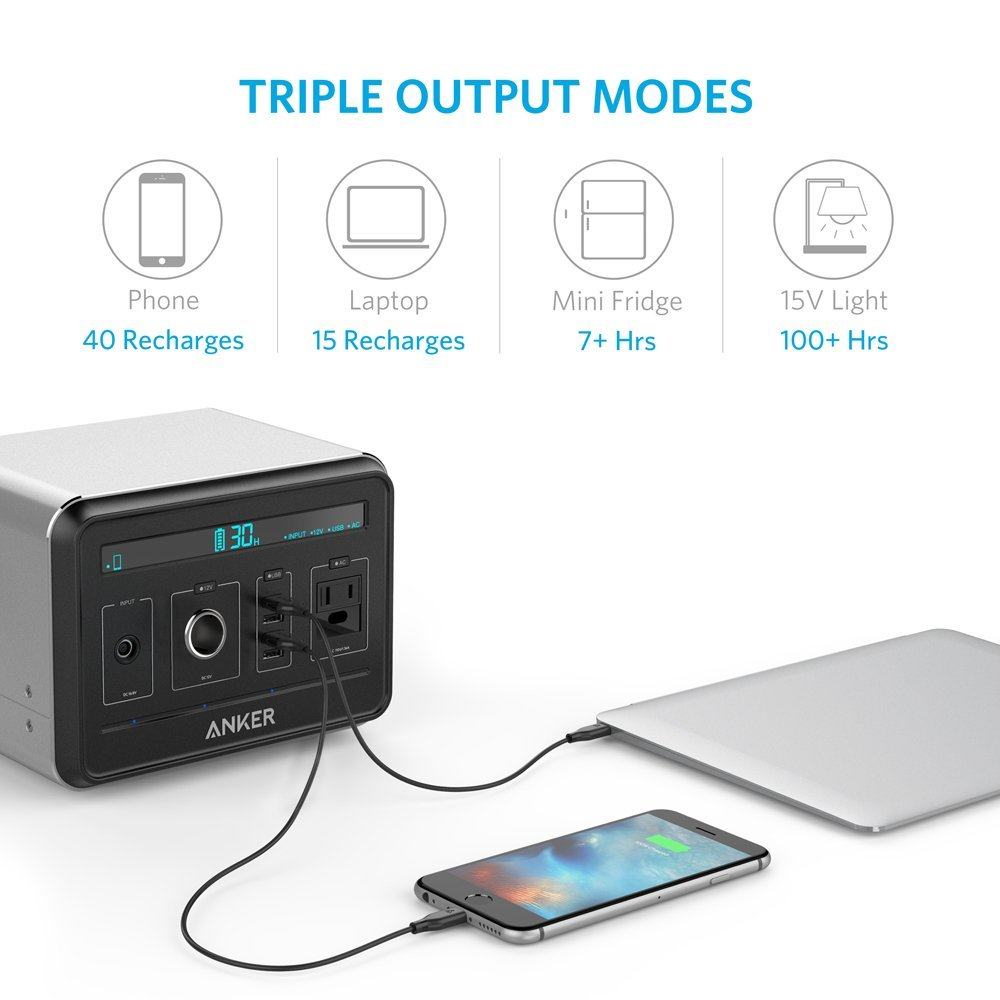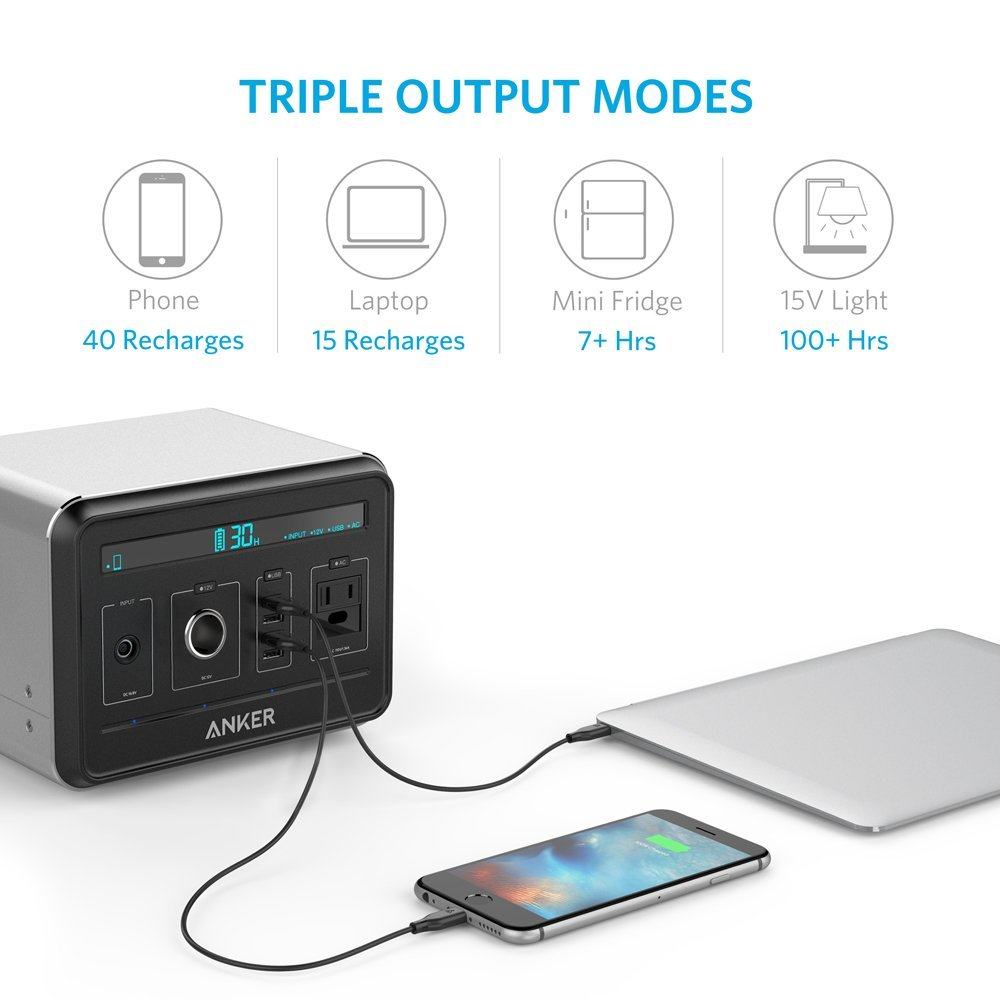 Under the hood, the battery pack is packing a dense Lithium-Ion battery that the company claims to be impact tested and shock resistant. The battery pack features a DC Converter, an AC plug and 4 USB ports for charging multiple devices at the same time. Apart from this, it has one input port that will make sure that your battery pack stays charged when connected to a wall outlet.
If you want to get your hands on it, you can order it from Amazon USA for a price of $399 right now if you use the coupon code ANKPower and you can have it with you by 22nd May. But if you don't want to order one now and wait for a few reviews to pop up, this battery pack will cost your $499 after it is launched. So, the decision is yours at this point.