At the NAB Show in Las Vegas, DJI showcased a drone that is the most powerful drone yet. The drone is called DJI Matrice 600, which enables you to lift your fancy heavy cinema camera in the air for those amazing shots that you've always wanted to take with your cinema camera.
The M600 comes with an all new downlink, called the LightBridge 2, which can stream in 1080p at 60 frames per second from a distance of up to 3 miles, which is 4.8km approximately. This is a great improvement on the range and the video quality that can be streamed from a drone now.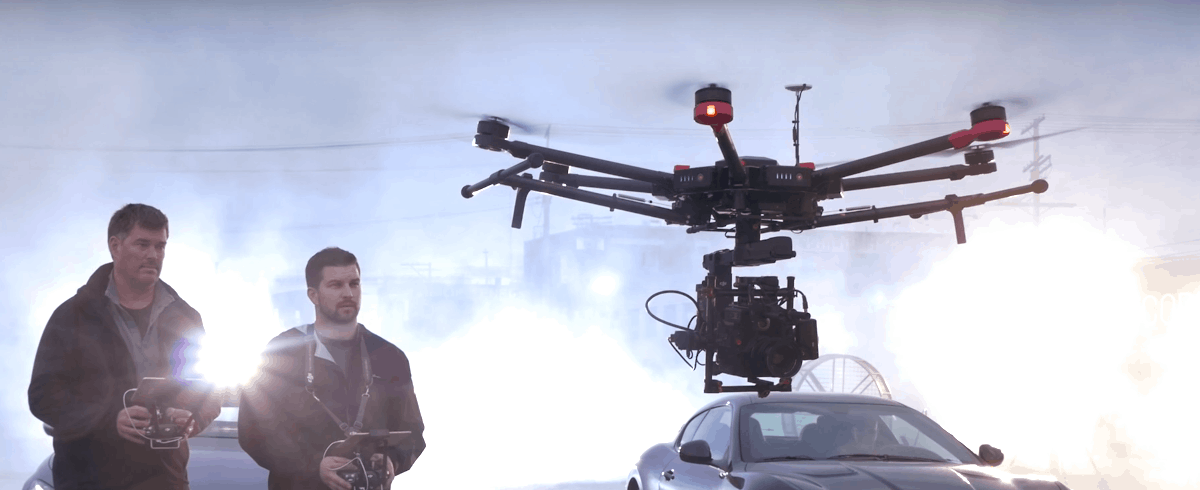 The Matrice 600 also has a new flight controller, called the A3, and is available with 3 GPS units and three IMUs (Inertial Measurement Units) allowing it to precisely determine its position and repeat the flight path for a specific shot again with centimeter precision, which is a great feature to capture those shots in multiple takes on the exact same flight path.
The DJI M600 also works with the DJI's high-end Zenmuse Camera line. Carrying such a light camera, the drone can stay in the air for about 35 minutes, which is really great for a drone this powerful and feature-loaded. The DJI M600 will be available starting today for a price tag of $4,599 from the official DJI website.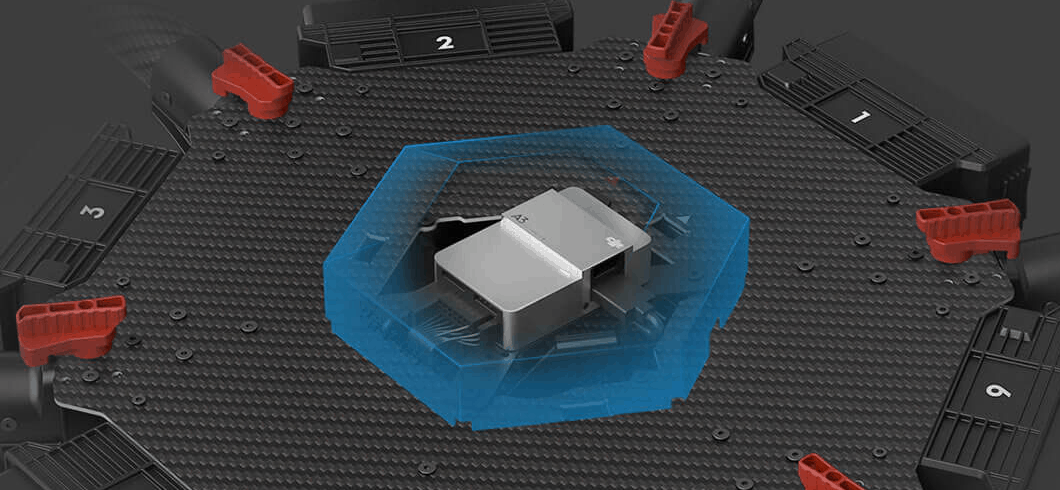 Also, along with the M600, the company also announced the Ronin-MX, the first universal aerial gimbal the company has made from their popular DJI Ronin series. The DJI Ronin series features great handheld stabilization, and now it has aerial stabilization as well. This new Ronin-MX is compatible with a lot of cameras including Black Magic, Canon, Panasonic, RED, Sony and Nikon.
The Ronin-MX can fly for approximately 15 minutes with a 6-kilogram payload. The Ronin-MX allows the camera to spin 360-degrees, but it will not lock back into its position after a full rotation. It will continue to rotate endlessly instead. The DJI Ronin-MX is priced at $1,599 and is available today as well from their official website.