LG has been the undisputed leader in LED projectors from the last seven years, there is something different and special about its products. The company is expanding its Minibeam series with three new compact projectors  called PH550, PW1000 and PW1500. All three have wireless connectivity with the help of Bluetooth and Wi-Fi for making it possible to have complete wireless connection to your smartphone or laptop.
The Minibeam series are known to be compact and easy to carry around, to make it even better the company has slimmed down the three new models even further for better portability and convenience. The PH550 comes with "triple wire-connectivity" feature which makes it completely wireless thanks to the rechargeable internal battery. It comes with 2.5 hours of battery life along with WiFi mirroring-enabled Screen Share feature and 550 lumens of brightness which makes it brightest among LG projectors powered by battery. It brings a whole new meaning to compact projectors by being just half the size of a standard A4 sheet of paper.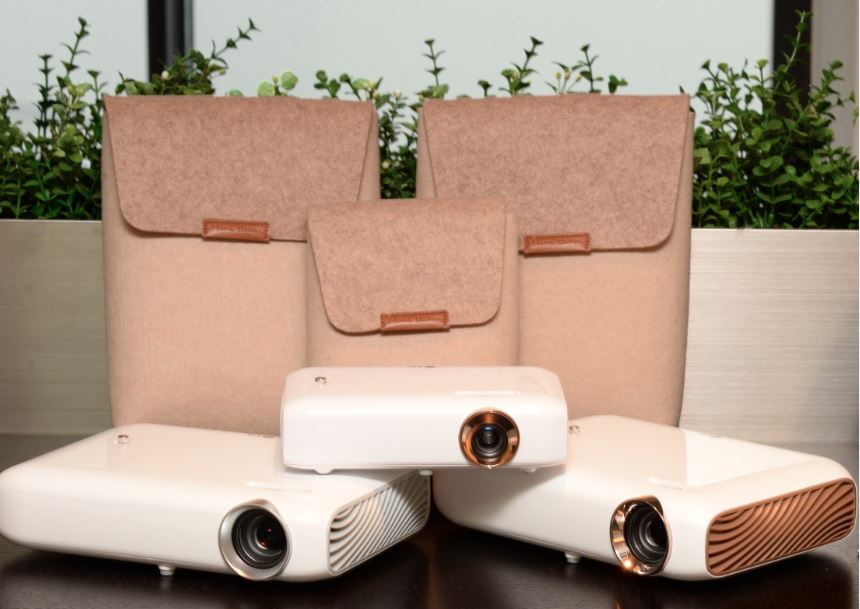 The PF1000U is another gem of a projector which is just fifth the weight of the market leading ultra short Throw model and is quarter the size, it is one of the first UST projectors to weigh less than 2 kgs. If you are not familiar with what UST is, it means ultra short through which makes it possible to project 100-inch image from just 15-inches or 38 centimeters distance. The PF1000U comes with 1,000 lumen brightness rating and is very power efficient as well consuming only third of the power of its competitors. It is silent as well with only emitting only 21dB in Eco mode.
The PW1500 is the brightest of all the Minibeam series projecting images at 1,500 lumens and users can even view theater-quality movies with such high brightness.
Commenting on the announcement, Brian Kwon, President and CEO at LG's Home Entertainment Company, said, "We are very excited to be introducing our newest edition Minibeam series to consumers at CES 2016" he added "With more variety than ever before, LG Minibeam projectors offer enhanced portability with wireless connectivity for an enjoyable viewing experience anytime, anywhere"
The LG Minibeam PH550, PW1000 and PW1500 will be launched in CES 2016 held in Las Vegas from Jan 6th to 9th and will be available in the markets from second quarter of 2016.