Stuffcool, a brand known for its smartphone accessories has launched the true wireless earbuds that are named the Stuffbuds and these stereo earbuds are official for Rs. 4999. The Stuffcool Stuffbuds come with the latest Bluetooth version, i.e. Bluetooth 5.0.
Both the earbuds are worked on so that they function together even during calls and not only during music playback. For the battery life, each earbud has 40 mAh battery that is said to be offering about 3 hours of music playback, and the charging case / dock is coming with a 300 mAh battery that will be offering about 3 times of extra charge for both the earbuds, which is about 9 hours of extra music playback with the dock. The audio is provided by 8mm drivers, and there is a MicroUSB port on the charging dock for the power.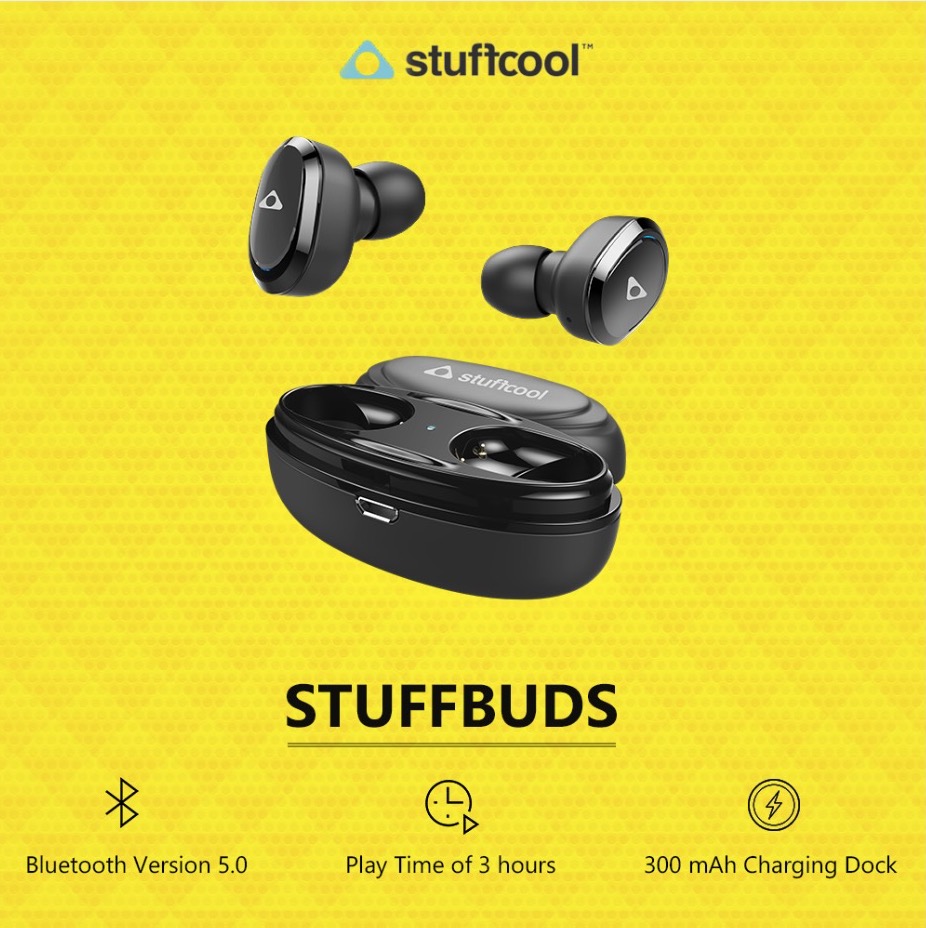 The earbuds take about 1.5 hours to charge from the dock and the dock itself gets charged in about 3 hours. There are multi function buttons on each earbud for the control of music and calls, and the volume control as well. The good thing about these Stuffbuds is that each can be individually turned off and only one can be used to save power. The standby time of the earbuds is 120 hours.
The Stuffcool Stuffbuds are priced at Rs. 4499 as an introductory offer though the original price is Rs. 4999. There is a 6-month warranty on the product and these earbuds are available on Amazon.in, Flipkart.com, and stuffcool.com.