Xiaomi has started selling its Mi phones offline in India, as the first store that stocks the devices for sale, is "The Mobile Store" in New Delhi. This will be something new for Xiaomi as they always have been with their online sales strategy and have been selling the Xiaomi smartphones through Flipkart and no where else. Reaching the brick and mortar stores will be a happy news not just for the stores but also for the buyers who won't have to try their luck in the flash sales.
"This will be the first time we're getting into offline trade in India," said Manu Jain, head of India operations at Xiaomi. "In China, about 20-30% of total sales come from telecom operators' stores while the rest come from our online store – Mi.com," he added. Like Bharti Airtel's stores, The Mobile Store will also act as a service centre for repairs, company chief executive Himanshu Chakrawarti said.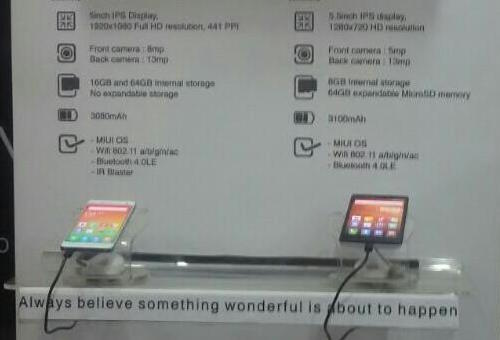 While the Xiaomi Redmi Note 4G and the Mi4 are the first to go on sale in Delhi, The Mobile Store says it will be launching these phones across the 800 stores they have in different cities, especially the 300 important ones in major cities. Stores will have a live Mi Zone where customers will be able to look at and feel the devices, and buy them on the spot without waiting for the weekly flash sale.
Apart from selling on Flipkart, Xiaomi is also looking to have an online store at Mi.com where they might be coming up with device sales as well, not just the accessories that are being sold right now in the website. Yu, the online-only brand from Micromax, right now has similarly the phone available on the Internet and there is no news about the offline sales of Yureka right now.