Taiwanese hardware and electronics giant Acer along with Google have released an all-in-one standalone secure video conferencing device calle Chromebase which was first seen at CES 2016. The Acer Chromebase comes with a 24-inch full HD touchscreen display, one of the main features of the Chromebase is the support for 25-person Google Hangouts session supporting users who do not have a Google account as well.
Acer has claimed that this device has the largest display on any Chrome operating system or Computer. The device comes with an adjustable camera along with two speakers and a four-mic array which is useful during conferences. The device sports several ports on the back of the display, three USB 3.0, one USB 2.0 port and a 3.5mm jack for headphones, it also comes with an SD card reader.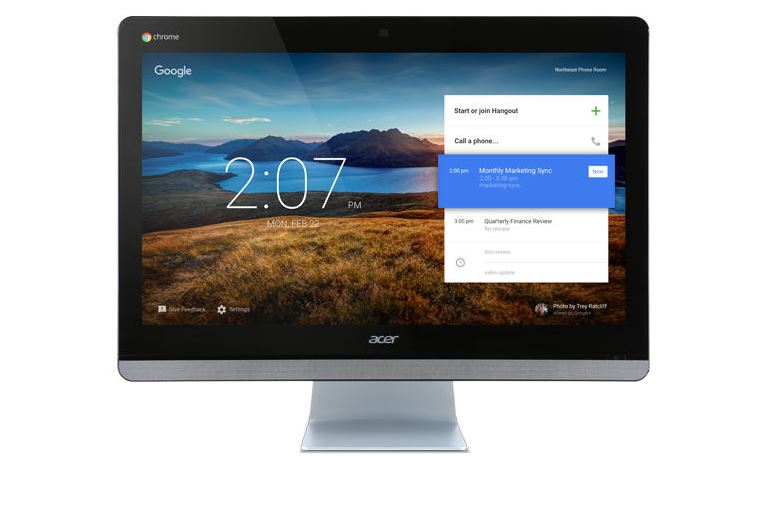 The Chromebase comes with a remote management tools which is targetted at office IT team to troubleshoot video or audio quality along with other problems. The other such device which comes with Chrome OS is the Chromebox.  The Chromebase is powered by an Intel processor with 4GB of RAM and connectivity features like WiFi, Bluetooth and ethernet. According to Google the Chromebase is fit for 2 people in a Small space to simplify your meetings with a Chrome device for video conferencing.
The Acer Chromebase is priced at $799 which is approximately Rs. 52,800 and the device is available in the US, Canada, Britan, Ireland and Australia and will be launched in other markets soon.