With the increase in size of data that we have with us today, we need larger capacities of storage options to accommodate such data. Cloud storage is a good option but it is still not feasible yet but one can definitely go for external storage devices like external hard drivers to have a secure and reliable storage option.
Western Digital has now launched their new 4TB My Passport Ultra external hard drives and has also mentioned that My Passport for Mac and a metal version of My Passport Ultra will soon be hitting the markets.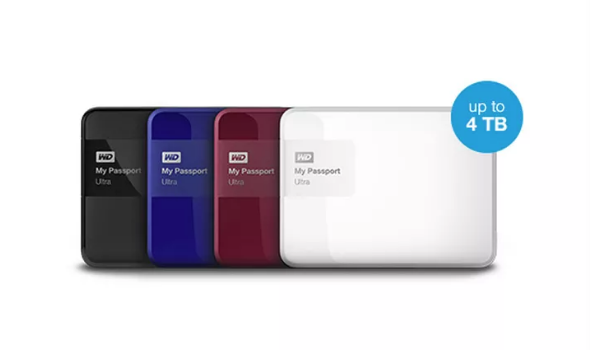 "The increasingly mobile lifestyle has consumers capturing their lives with smartphones and high-resolution cameras, growing their personal content collections and creating demand for even more storage capacity," said Sven Rathjen, Vice President of Marketing, Content Solutions, Western Digital. "At WD, we're committed to providing our consumers with space to take their digital lives with them through high-capacity and high-quality devices."
When it comes to security, My Passport comes with 256-bit AES hardware encryption and password protection. You also get the WD automatic backup software which you can use to backup your data directly to Dropbox. The external hard drive comes with USB 3.0 connectivity which can provide you up to 5GB/s transfer speeds which is really impressive.
The product is safe-guarded by a 3-year warranty which will make sure your hard drive does not fail on you. Right now the My Passport Ultra 4TB hard drives are being sold at WD store and at some selected retailers at a price tag of $159.99 which converts into Rs. 10,800 roughly. You can get it in four colors: Classic Black, Brilliant White, Noble Blue and Wild Berry.
If you didn't know, Western Digital now owns Sandisk after both the companies set a deal of $19 billion.