With smart speakers becoming a key-point in home automation, thanks to the built-in AI voice assistants, many consumer electronics companies are trying out this new trend. Xiaomi's Mi AI Speaker, launched last year, was a testament to Xiaomi's commitment to exploring AI technology. Following the streak, the Chinese electronics manufacturer has come up with its mini brother, "Mi AI Speaker Mini" on March 27th at an event held in Shanghai, where few other products were showcased as well.
The AI Speaker Mini serves as a smart home assistant and a personal assistant and allows users to easily tune in to music and listen to audiobooks with simple voice commands. The speaker provides access to over 35 million books & songs from Xiaomi's own collection and has tied up 27 voice content partners for the launch. Consumers will also be able to check schedules, traffic and also set reminders & voice memos.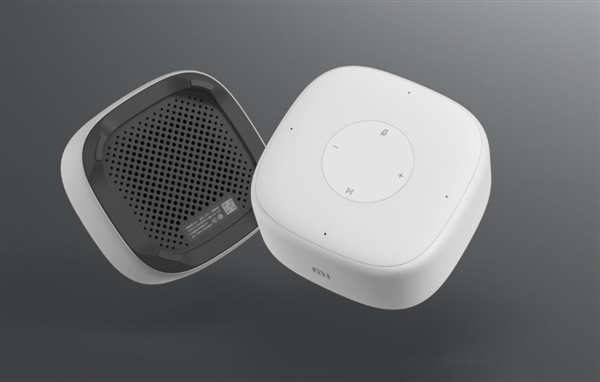 The Xiaomi AI Speaker Mini is expected to compete with Amazon's Echo Dot & Google's Home Mini smart speakers. While Amazon speakers are powered by Alexa & the Google speakers use the Google Assistant, the Xiaomi Speakers are powered by their own Xiao AI Assistant. The AI Speaker Mini makes it easier for you to manage and control your Xiaomi smart home appliances like the newly launched Mi TV, Mi Air Purifier, Mi Smart Lights etc.
The speaker is made up of plastic and has a compact size that can easily fit in the palm of your hand. The AI Speaker Mini has a 1.5-inch full-range speaker that provides a 360-degree balanced sound coverage, using the innovative bottom 3D sound radiation simulation design. The speaker has few buttons on top like the Play/Pause, Volume Up (Next), Volume Down (Previous) and the voice mute button.
The AI Speaker Mini comes in a white color variant. The mini version announced on March 27, will retail for RMB 169, starting 3 April.