Conzumex Industries Pvt. Ltd, a consumer tech start-up that designs, develops and sells consumer electronics has launched their luxury hybrid smartwatch, Muse, on Kickstarter. The project surpassed it's initial target of USD 25,000 and is already 200% funded with 334 backers.
The Muse smartwatch is built around an Internet of YOU platform. The Internet of YOU platform is an amalgamation of smart devices, AI, and exergaming. The AI platform works as your personal assistant that provides services in fitness, food and personal finance on your wrist.
The Muse includes a mobile game that turns daily activities into a deeply engaging experience for the consumer. The Muse Planet game generates in-game rewards for performing daily activities. The 21 features that the smartwatch offers promises to solve 50% of user's lifestyle problems.
Commenting on the launch, Mr. Sai Prasanth, Co-founder, Conzumex Industries Pvt. Ltd. said,
"Keeping the smart and connected consumers in mind, we have come up with this trendy, smart and intelligent watch that caters to their needs of fitness, food, and personal finance on the go. Muse Wearables comes with a battery that lasts for over a year, reducing the hassle of charging every day; thus, giving consumers an unparalleled experience at an extremely affordable price."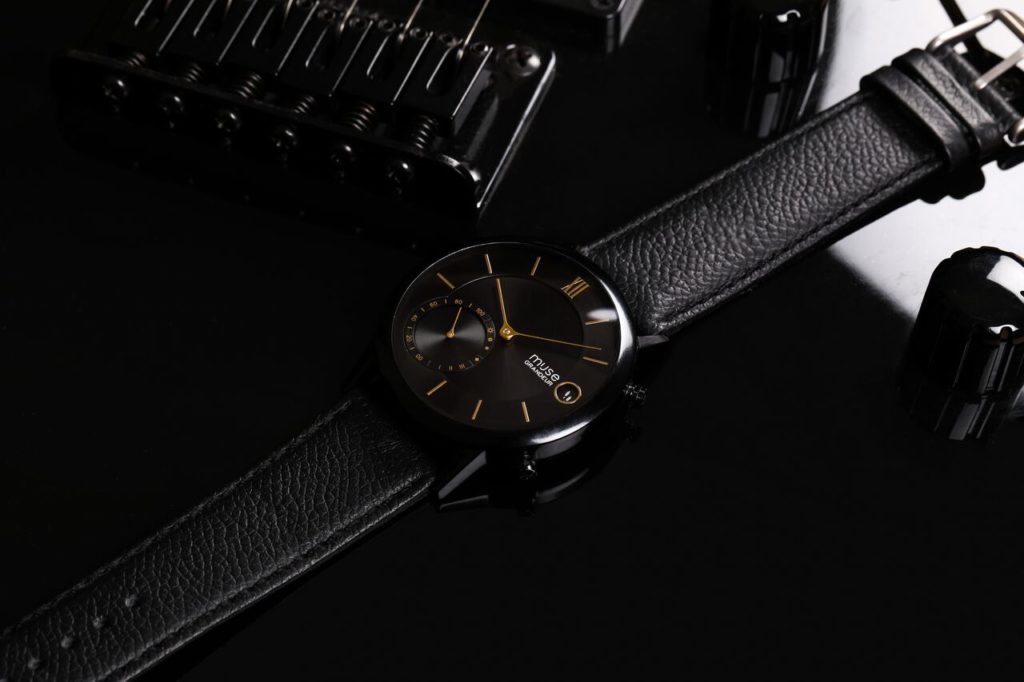 The company claims that Muse is the first hybrid smartwatch to feature NFC payments and a maximum battery life of 1.5 years. The smartwatch also comes with UV Tracking, Auto Time-zone update, nutrition, fitness, sleep tracking and SoS alerts. The company also provides 2 year warranty on the Muse smartwatch. For added durability and resilience, the Muse has a Sapphire coated mineral glass and can withstand up to 5 ATM of pressure underwater.
Pricing and Availability of Muse smartwatch
The Muse hybrid smartwatch can be pre-booked on Kickstarter at a price between INR 6,500 and INR 10,000 and will be delivered globally.
Learn more: Muse