AMD Radeon RX 480 is the latest GPU with the new Polaris architecture from the chipset manufacturer. Earlier to this, it was all about upgrades to the chips retaining the same architecture, but the Radeon RX 480 targets the mid-range devices meant for gaming.
The Virtual Reality market is picking the pace and with this chipset, AMD is trying to offer a smooth VR experience for the users. For the gamers who love upgrading to a resolution of 2560 x 1440 pixels, this could be the perfect GPU for graphic rendering at that resolution.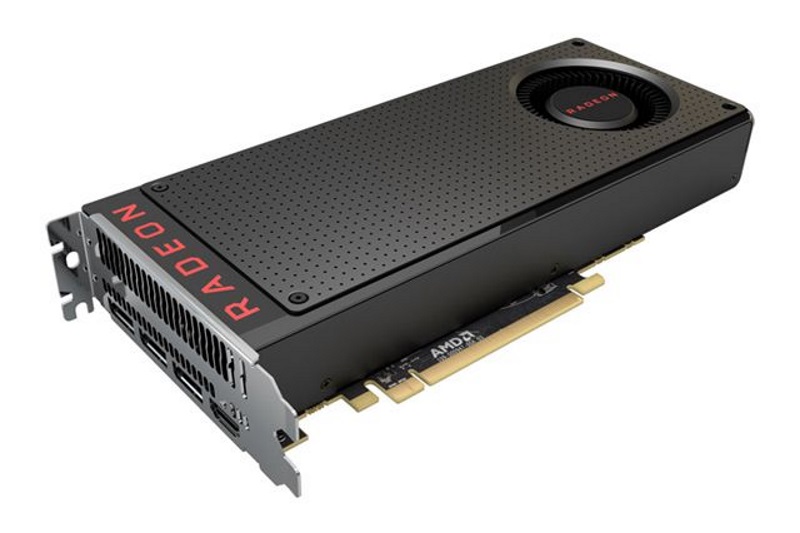 The GPU is codenamed Polaris 10 and it has 2304 stream processors divided into 36 clusters. The new 14nm lithography process is what manufactures the Radeon RX 480. The clock speeds range from 1120 MHz to 1266 MHz, and thanks to this new process, the heating and power consumption are kept low.
The DirectX 12 and Vulkan standards that are to come, will be supported by this new GPU by AMD, as said by the company. The 256-bit memory bus will have either 4GB or 8GB GDDR5 RAM. There's support for even VR Premium and AMD FreeSync.
A very refreshed Radeon Software app is also introduced alongside the launch of Radeon RX 480. This app brings new performance controls, and a new overclocking utility called Radeon WattMan allows users to tweak voltages, frequencies and fan speeds, and track usage across various metrics.
While AMD has given the GPU a price tag of Rs. 28990, there comes a disclaimer attached to it – "Please note that the announced price doesn't factor duty, freight, distribution margins, retailer margins, local taxes etc.". This is a big price difference when compared to the International price of the same chip. The price was $239, and that makes it over Rs. 10000 in difference already, and if taxes are added, it doesn't make much sense.
The reference Radeon RX 480 cards from ASUS, Sapphire, Gigabyte, MSI, and PowerColor will be coming out in a few weeks, and they will carry their own cooling solutions. We'll get to know more details about it very soon.