Anker, a popular power bank, and electronics maker, based in Seattle & China has entered India with the launch of their Powercore range of power banks. The company has launched the Powercore-series of power banks which come in 10,000, 13,000 and 20,000 mAh units with power IQ technology that charges your devices intelligently. The power banks also come in a "Speed" variant, which supports Quick Charge 3.0 standards.
Anker Powercore Speed 10000 Specs
As the name suggests, the Powercore Speed 10000 from Anker comes with a 10000 mAh battery underneath, which uses LG-made cells. The power bank has a tiny footprint and is light in weight, making it super portable.
The Anker Powercore Speed 10000 power bank comes Anker's Power IQ technology for efficient charging of your smartphones. As it is the "Speed" variant, it comes with Quick Charge 3.0 support which can charge supported devices at a maximum wattage of 24W. The Speed 10000 has an output rating of 5-8V/3A, 8-10V/2.4A, and 10-12V/2A, while the power bank has a maximum input rating of 10W (5V/2A).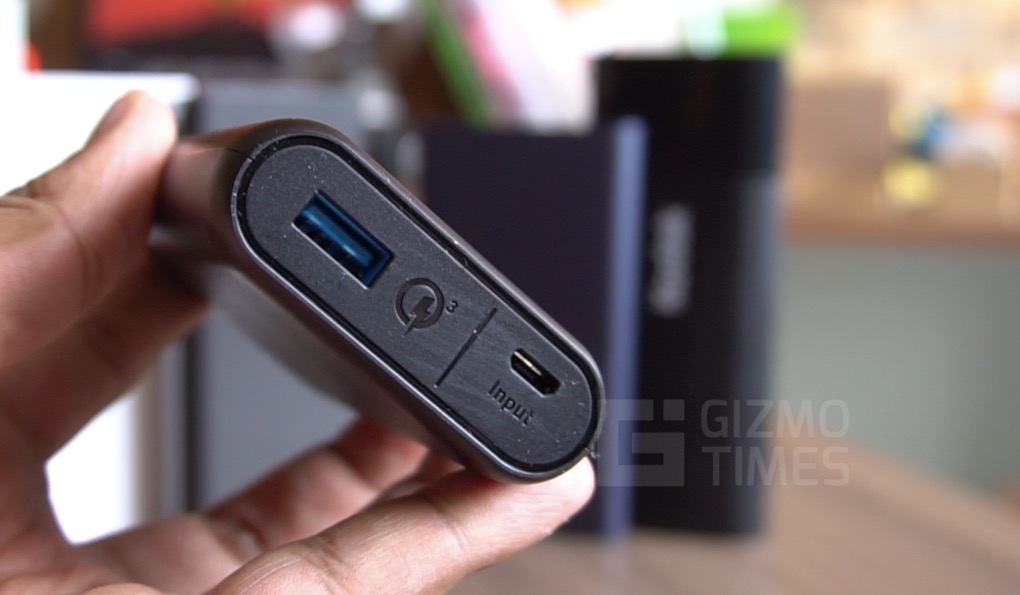 Pros
1. For 10,000 mAh capacity, the power bank has a small and compact form factor, making it stand out from the rest. While many companies have made small power banks, the Anker Powercore Speed outdoes them.
2. The super tiny form factor makes it convenient for users to carry it everywhere. As the power bank is tiny and light, users can take the power bank in their pockets.
3. It comes with Anker's proprietary PowerIQ and VoltageBoost technology, that charges your devices at the fastest possible speed. The PowerIQ technology allows users to charge their devices quickly if the device supports fast charge. It also has Quick Charge 3.0 support, that lets users top-up their QC 3.0 supported devices, in a jiffy.
4. The power bank identifies the device's maximum power input and charges the devices accordingly. If your device doesn't have fast charge support, the Powercore Speed will charge your smartphone or device at an optimum charging rate.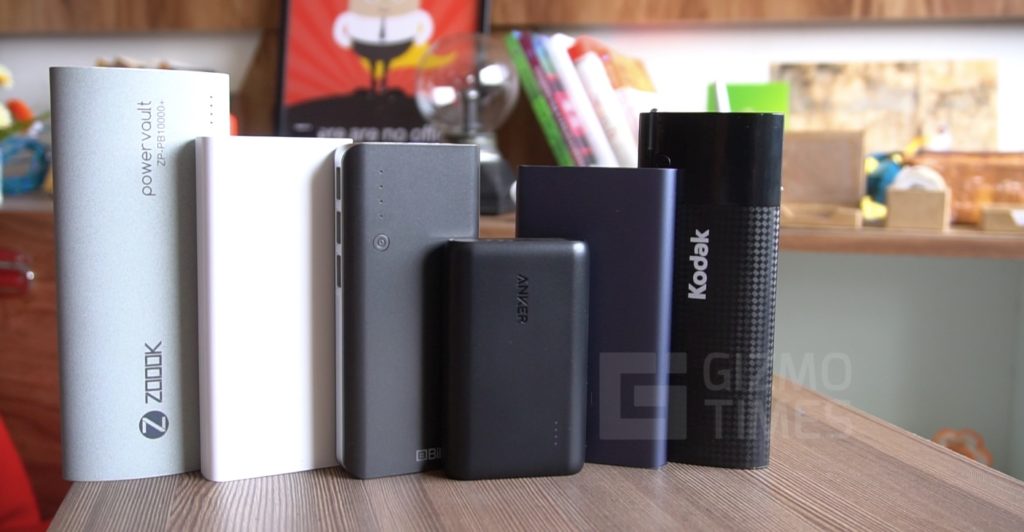 5. The Powercore power banks from Anker are certified with Anker's Multi Protect Safety system, which offers safety features such as Surge protection, short circuit prevention, temperature control, to ensure the safety of both the user and their devices.
6. It comes with a carry pouch and a USB A to micro USB cable in the box, which lets users charge their devices on the go without the need to worry about carrying an extra USB cable. As an added convenience, the bundled carry pouch enables you to take the power bank anywhere.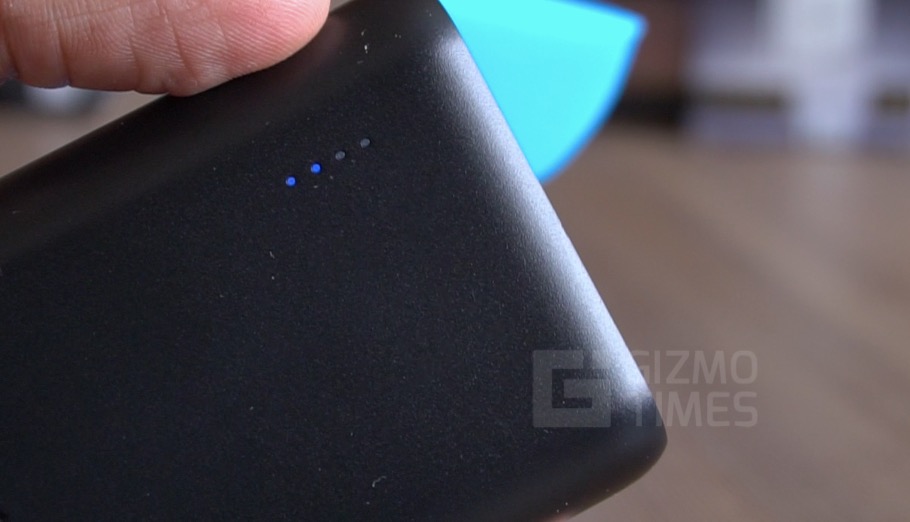 Cons
1. Due to its small form factor, the power bank only comes with a single USB A port, which is a disappointment, as only one device can be charged at a given time.
2. The power bank does get warm when charging other devices, which is the only downside of having a Quick Charge 3.0 charging.
3. You need to have a Quick Charge certified cable to make most out of the power bank, as in our testing, the Powercore Speed failed to Quick Charge the Galaxy S9 Plus using a BlitzWolf USB cable.
4. The pricing of the Anker Powercore Speed 10000 is definitely on the higher side when compared with other similarly sized or even higher capacity power banks from reputed brands such as Xiaomi, Lenovo, and so forth, which makes it hard to recommend to users.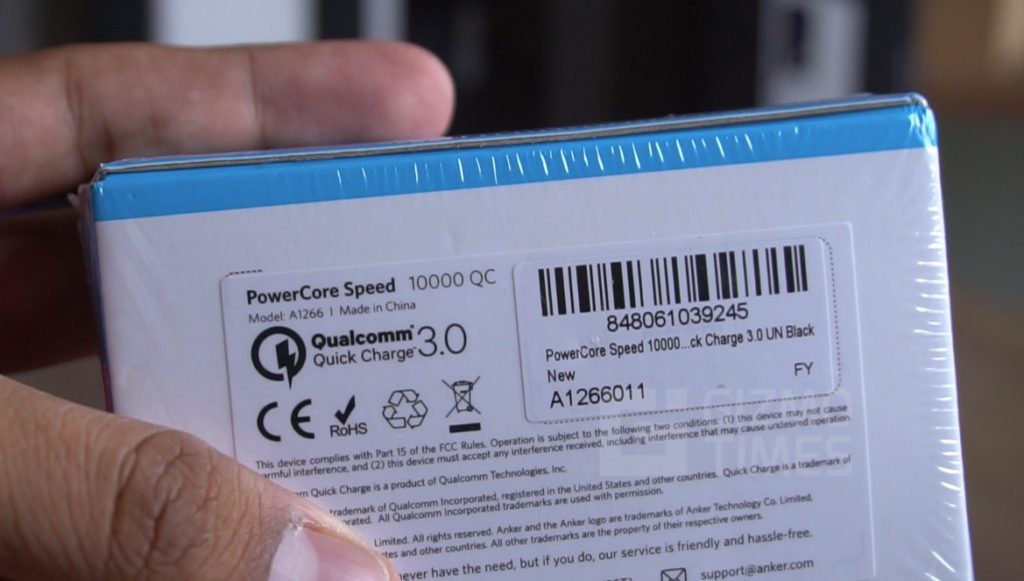 Verdict
The Anker Powercore 10000, although offers the Quick Charge standard in a tiny footprint, the fact that it isn't in the budget range, will be a hard buy for users who are looking for budget power banks to purchase. While most of the other power banks offer an output of 10 W (5V 2A) as a standard, the Anker Powercore provides a speed that is something most flagship users would want to use. If you have no budget constraints, this will be a good buy, but if you someone who is looking for a regular power bank, we would still recommend the Xiaomi Power banks.