For a traveler, portability is very important. Things need to be easy to carry, easy to handle and they shouldn't be taking a lot of space. I travel a lot, for the tech events and for a few other reasons. While traveling, I like to keep things simple, not carry a lot of gadgets.
Since most of what I do involves writing, any device is fine since I type on an external keyboard, take notes and finish off the stuff when I reach back my workplace. This is not a very rare use-case. There are several users who might not love carrying laptops around all the time. The workaround for this is a keyboard that can connect to any smartphone or tablet that we carry.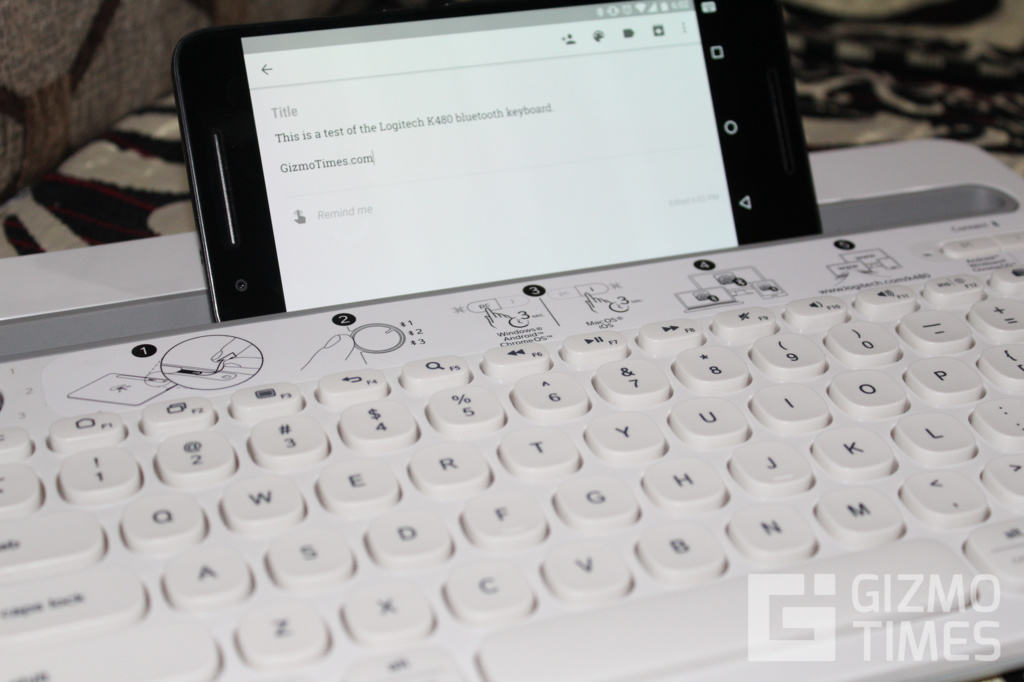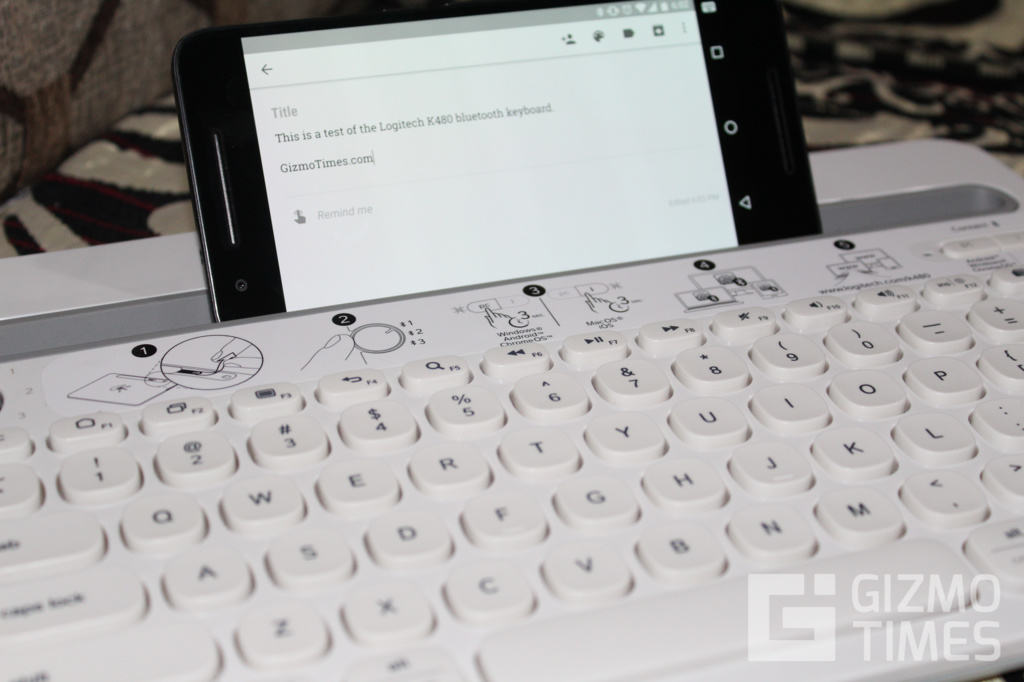 Logitech's Bluetooth keyboard is what I tried, and quite liked. Except for the weight, it is all a good one to carry around, and use as a keyboard to type on a smartphone. Bluetooth is all it needs, but it weighs more than an average tablet device. The Logitech k480 Bluetooth keyboard is the model I used for some time, carried it around, and that although the size and weight, becomes a better choice during travel, usage in flights and even in cars.
The keyboard is wide, heavy and not the easiest to carry, but it still has the potential to replace your standard keyboard. The keys are squarish with curved corners, and they have a good gap, to prevent any accidental pressing of neighbouring keys. There are all the Function keys, each of them holding an extra shortcut function as well, replicating how the keyboards on Mac are.
Now, coming to how the Logitech k480 can get adjusted with both, Mac and Windows PCs. There are certain key combinations that are different in both the operating systems, but this keyboard has been made with a few keys working as particular key type for a given OS. For example, the Start key for Windows will be Alt for Mac, and Alt key for Windows would be Cmd for Mac. The same Alt button is on the either side of the space bar, again not making any compromise with the key combinations.
Typing is smooth, easy and one can easily get adjusted to this keyboard for fast typing, in no time. Though, I'd have loved if there was lesser noise from the key press, since I am well adjusted with my Macbook's keyboard that doesn't produce this amount of sound for the key press. The tactile press feedback is good, and there was no such instance where the key press was not registered.
Connectivity – One of the best reasons to suggest the Logitech K480 over any other Bluetooth keyboard, is the compatibility and connectivity. Turn on Bluetooth in your device, and based on its OS, press the button on the top right corner, i.e. left one if you have an Android phone or tablet, Windows device, or Chrome OS laptop, and right one if you have a iOS or Mac device to connect to. It takes just a few moments to detect, and then a pin entry to authenticate and connect the keyboard to the device.
The Logitech K480 can connect to up to 3 devices in total. There is a scroll wheel just above the Escape key, and twisting that will help the keyboard understand that it has to now connect to another device.
Final Verdict
Irrespective of the place where you are, if you prefer using a full-fledged keyboard rather than a mini one or the virtual keyboard on the screen, the K480 is what you should get, keeping in mind that this still will need a space as much as your mini laptop in the backpack does.
While the keyboard is good in most of the ways, especially with the functionality, ease of connection and the typing experience, the size and weight could be the possible dealbreakers.
Logitech K480 Bluetooth Keyboard Rating
Design -

8.5/10

Form Factor -

7.8/10

Ease of Connectivity -

9/10

Ease of Use -

9/10

Battery Life -

8.7/10

Value for money -

7.8/10