KODAK has launched its latest smartphone, the Kodak Ektra into the Indian market and the phone that is a Photography-led smartphone is entering the market with the price tag of Rs. 19990. According to the company, the phone is made with the latest innovations of photography and it was already available in the U.S. and Europe.
It is said that KODAK has worked to bring a better low light and night-time photography, utilizing ARCSOFT Night Shot technology combined with a Kodak certified lens coating enabling more light to reach the sensor, as well as reducing ISO noise, brightening underexposed areas and stabilizing blur from slow shutter speeds.
As for the specifications, following are the ones for the KODAK Ektra smartphone.
Android 6.0 Marshmallow
21MP fast focus camera sensor with F2.0, PDAF, OIS, Dual LED Flash
13MP phase detection auto focus front-facing camera with F2.2 PDAF
Helio X20 2.3GHz Decacore processor with 3GB RAM
32GB memory, expandable with MicroSD cards
Advanced Manual Mode – adjustable on Exposure, ISO, Focal Length (Manual/Auto), White Balance, Shutter Speed, Aperture (fixed f2.0 main camera)
Familiar scene selection dial experience – includes scene modes Smart Auto, Portrait, Manual, Sports, Bokeh, Night-time, HDR, Panorama, Macro, Landscape, Film / Video
Integrated printing app
Super 8 Video Recorder
3000mAh, with USB 3.0 Type C fast charger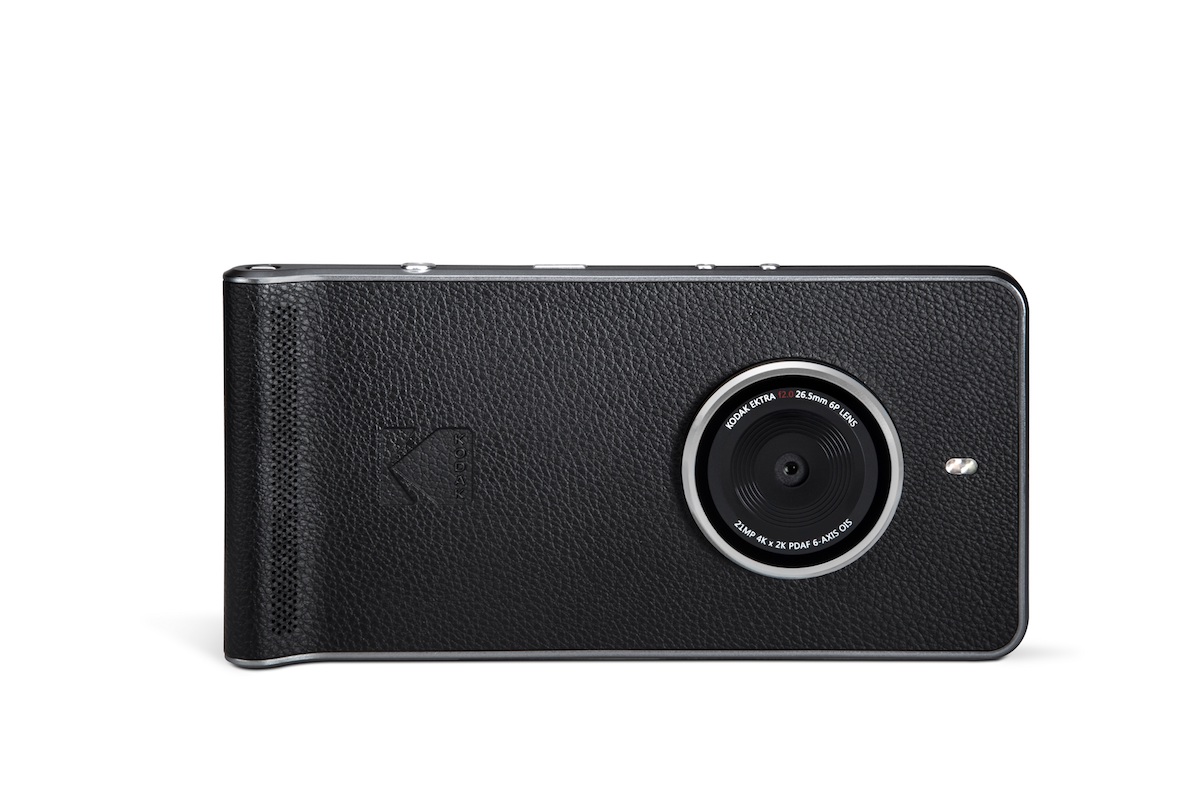 Now, for the cameras, there was the latest update sent with the improvements to the camera.
Enhanced single handed camera functionality; when the camera app is enabled the Android touch buttons are now disabled to avoid an accidental press when using the camera with one hand
Added RAW file support in manual mode; shooting in RAW records all the data from the sensor enabling more sophisticated image processing options
Improved auto focus making in quicker and more accurate
Improved Face Detection performance for better portrait photos
Optimizations to the Auto White Balance and color saturation
Improvements to shutter speed performance
New option to disable Auto Scene Detection in smart auto mode
New shutter effect to provide visual indication of when a picture is taken
Enhanced low light performance
Optimizations to the noise reduction algorithm from ISO 100-6400
Introduces a new 'How To' camera tutorial on the new functionality
"Driven by the enthusiasm from customers globally, we are thrilled to bring the KODAK EKTRA to photo enthusiasts in India.," said Peter Stephens, CEO Bullitt Group, a Kodak licensee for mobile devices. "Kodak carries a strong brand legacy in India, and with EKTRA, we aim to enhance the skills and experience of Indian photo-enthusiasts. The KODAK EKTRA Smartphone is all about capturing the moment, telling a story, and reveling the experience of photography. Our latest features and performance adjustments include RAW support, all of which will help drive our customers' creativity."
The KODAK EKTRA is going to be available exclusively on Flipkart from 18th July at 4:00 p.m. and the price set for it is Rs. 19990.