OPPO India is all set to launch the next flagship, the OPPO F7 in India on 26th March. The phone is going to come with a 6.2-inch Full HD+ display with the top notch on the display, which the company claims to have first patented last year itself.
The OPPO F7 is going to come with a 6.2-inch FHD+ Super Full Screen offering an 89.09% screen-to-body ratio and 2280 x 1080 resolution. This screen has the aspect ratio of 19:9 and the screen multitasking can hold app icons or notification bubbles there is said to be a lot coming with that new screen size and the notch. Here's what the company has to say about the notch-shaped full screen.
OPPO amongst the first smartphone manufacturer to have obtained the patent for the Notch-shaped full screen as per the website of State Intellectual Property Office of PRC where OPPO had applied for a notch-shaped full screen patent portfolio back in January 2017. It was approved and publicized by the authority on September 29th, 2017. The OPPO patent portfolio contains a variety of independent and innovative designs at the top of the screen, including a semi-circle, inverted triangle, half square, semi-ellipse, half-arc etc.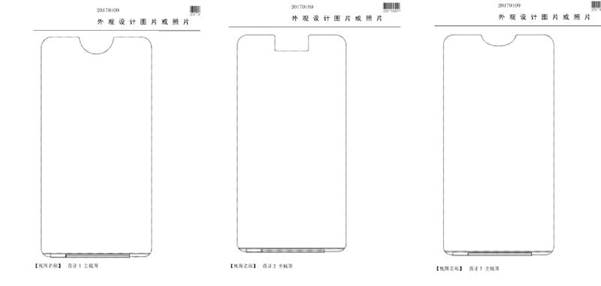 Along with that, the OPPO F7 is going to also have a 25-megapixel camera with AI beauty and Real-time HDR Technology.
It wouldn't just be the top notch on the display that will be highlighted by the company, but the features like AI selfie, Cover Shot and AR (Augmented Reality) stickers will also be a part of the new smartphone. The launch is going to happen first in India and it will then be followed by the South East Asian market.