Not very long ago it was confirmed that OnePlus 6 will be launching in the summer of 2018 and we already started seeing speculation on the specifications that the device could come with. While the specifications and features have been rumored for quite some time now, the images had never been seen before, till now.
We recently came across some of the leaked images of what could possibly be the OnePlus 6 with a dual camera on the rear and a "top-notch" display similar to the iPhone X. The device bears a striking resemblance to the Apple flagship in terms of the front design while the previous year's One Plus 5 had a similar resemblance to the device back.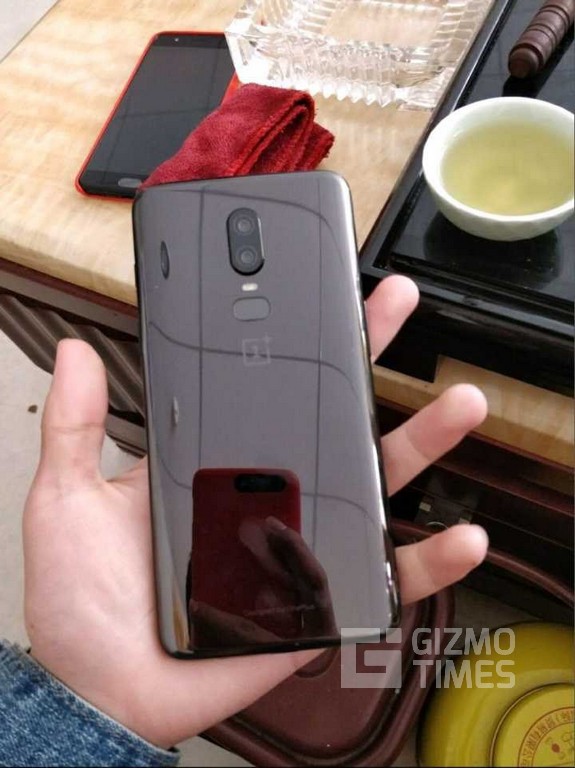 The One Plus 6 is expected to run on Android 8.1 Oreo and be powered by Qualcomm Snapdragon 845 chipset and come with 6GB RAM and 8GB RAM variants. The storage to be used in the devices are expected to be UFS and the capacities are expected to be 64GB and 128GB based on the variant of choice. The price might see a slight increase to accommodate the new features that the device comes with. The rear camera setup on the device is a dual camera setup while the front camera appears to be a single camera. The front of the device is completely covered by the display except for the small notch that has been created to accommodate the earpiece.
We've seen several sings of the device launching in Summer around the month of June and this image only makes the claims more valid. The device shown in the image comes in a Black color variant and we are unsure of the other color options.
Note: The images were found in a WhatsApp group by and we cannot vouch for the authenticity of the images.