You're not alone if you are in a dilemma about choosing the right network for your phone number. There are many who I know thinking about the same but are confused, thanks to the introduction of Jio and the flurry of offers poured in by the current network operators to retain their subscribers.
Let me tell you, it is the phone calls that you might want to switch to Jio for, and not for the data. If data is much more important for you and the number of calls you make is not much, there is really no need for you to switch to Jio already, because the other network providers, the one you currently are on, might have already given one of those offers where you get at least 1GB of data every day.
Check out: Comparison of 1GB per day data plans
Calls are the big USPs of the Jio 4G network because from the day it was announced, it is a known fact that any calls made from anywhere to any network in the country are going to be free. Reliance is taking advantage of the latest VoLTE technology and the calls made are on data, thus Jio is going to give calling as the biggest advantage to the users.
Roaming – Where the others will make easy money
The other network providers are still looting in the name of unlimited. The words are misleading from every operator because when they say "Unlimited", it is far from that. You are not going to get unlimited calls, which is a cap of 300 minutes per day (unlikely that you will make that many) and 1200 per week (which is about 3 hours per day on average).
The bigger problem is about roaming. It is only Airtel and Idea that are going to make incoming calls free during national roaming. But, what about the outgoing calls? They are going to be chargeable and there will be no change to that because that is one instance where they have not mentioned about things being free or on offer for the users.
SMS – Rarely used, but still used by many
Are SMSes a thing of the past? Not really. Even if you think you are better off with WhatsApp or whatever alternative by staying online because you anyway have a good amount of data available, there are several instances where you might want to send a quick SMS and that is where every SMS is going to cost as much as a minute of calling would have done.
Sometimes, you have to quickly ask someone to call you back or send your details and SMS is used not if very often, but occasionally. Even at this point, I send about 20-30 SMSes a month, even though I am online for the entire day. Sending SMS through Jio is free, with a limit of 100 messages a day (a limit set by TRAI) but sending even one from the other networks is going to cost you from Rs. 0.3 to Rs. 1 per SMS, and if you want to send them regularly, there are some special packs you can choose from, for only the SMSes. Get the point here? A special pack again, after spending over Rs. 300 to get the free calls and data on these networks.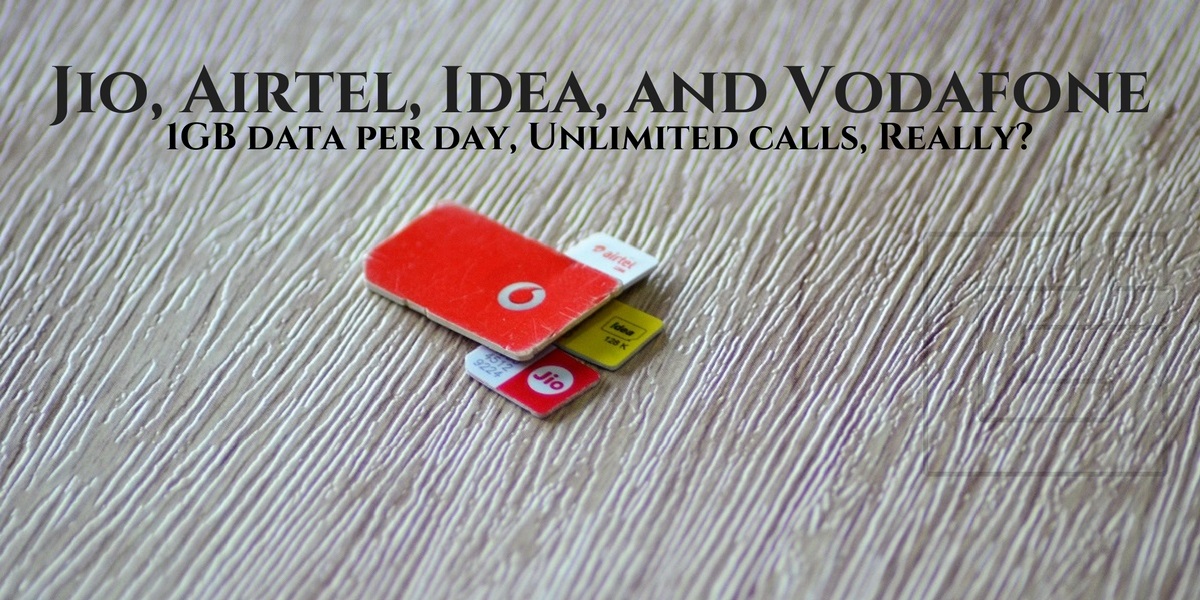 Data – Almost equal from each, and Jio's network has yet to prove
Check – Jio Prime plans – What are you getting?
If the above two are not that important for you, data is not a reason why you should jump to Jio. The other operators have bent down to offer a similar amount of daily data at almost the same price, and even though the Jio 4G network comes from a company as big as Reliance, I've seen the network to be patchy with the data speeds so far.
Sure, it might have clocked 30 Mbps easily to 45 Mbps at some places, but the average speeds don't seem great for me, at least in the places where I frequently visit. Airtel has been good enough, and if not 4G, it would go down to 3G and keep me connected, at the least. While we can give it some time to get better and once the free offer ends, the speeds could get better, but we can only hope for that.
Conclusion – Callers, Jio is for you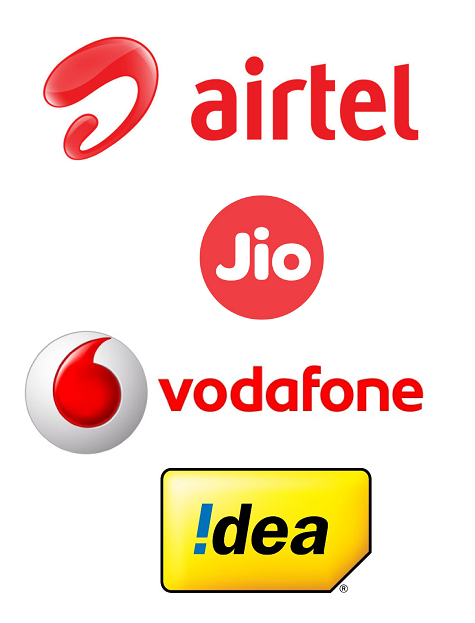 No hidden costs, sure. No roaming charges, and no limits. These are enough to explain why I would recommend someone with a big number of outgoing calls to choose Jio. There were several call failing problems earlier, and even if that blame was on Jio, it was the others to blame because they blocked incoming calls made from the Jio network for the business reasons.
Now, the things seemed to have stabilized quite a bit. Almost all calls are successful in the first attempt itself, and for the other networks, you'll have to make the separate recharge to keep your balance filled as well if you want to make calls while roaming (outside your home network). You simply are going to spend more than what you used to do, only because data has been on offer.