DJI had launched the Oslo Mobile smartphone stabilizer for $299, which was not a price that everyone would afford to pay to get a mere stabilizer when there are several alternatives available in China. But now, the company has come up with an upgrade, which is actually priced lesser than half the price of the original one.
The DJI Osmo Mobile 2 comes with a price tag of $129. The base concept remains the same, with a stabilization of the smartphone when it is busy capturing a video. But while that is being done, a feature change in the new one is a very important one. That change is the support for portrait video, since there has been a surge in that mode as well because people do live streams and live videos on that mode most of the times.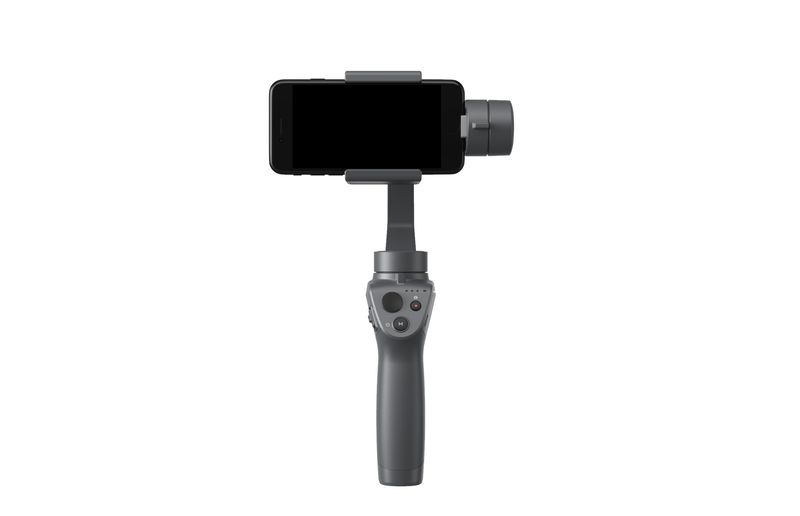 Even with the material that is used to make the new Osmo Mobile 2 is different, as it uses only high performance nylon instead of the mixture of nylon and magnesium alloy, thus now the stabilizer is lighter. One complaint that the company had usually got from many users for the original Osmo Mobile was about the presence of the accessory mount on the side of the hand grip, and finally, that has been pushed to the bottom where it makes more sense.
DJI has changed the battery placement and worked to make the battery life better as well. This time, you won't see a replaceable battery because it is now placed internally. It is said to be giving around 15 hours of battery life, which is much better than the average 3-4 hours of battery life on the previous model, but it should annoy those who will have to connect the Osmo Mobile 2 to the charger once the battery runs out and they wanted to use it for recording at that time.
The buttons too on the Osmo Mobile 2 are tweaked and they are made simpler to understand and use. The pre-orders for the DJI Osmo Mobile 2 start from January 23rd, and that will be Apple-exclusive initially. The availability is going to be in February, and for the phones to be supported, DJI says that most of the big phones will be supported.
Source: TheVerge