Lenovo had yesterday announced the Moto Z2 Play smartphone with a smaller battery than its predecessor but overall the decent set of specifications and the price set for the same is $499. As was the case last year, the smartphone has a partly modular design with pins that can hold some external accessories and that make them look like a part of the device itself.
Following are the accessories, or what the company calls as the Moto Mods announced by Lenovo for the Moto Z2 Play. These include not just the ones for the improvement of the battery life but some for the entertainment as well.
The Old Moto Mods
The entire set of older Moto Mods is going to be supported, which comes as a good news for the users of the Moto Z series who have some accessories that they can take advantage of and are looking for an upgrade to their smartphone.
Moto Power Pack
Ths 72-gram accessory will add to the battery, with a capacity of 2200 mAh. It is available in Black and White options and it is said to offer about 16 hours of battery life extra. The price is set at $49.99.
JBL SoundBoost 2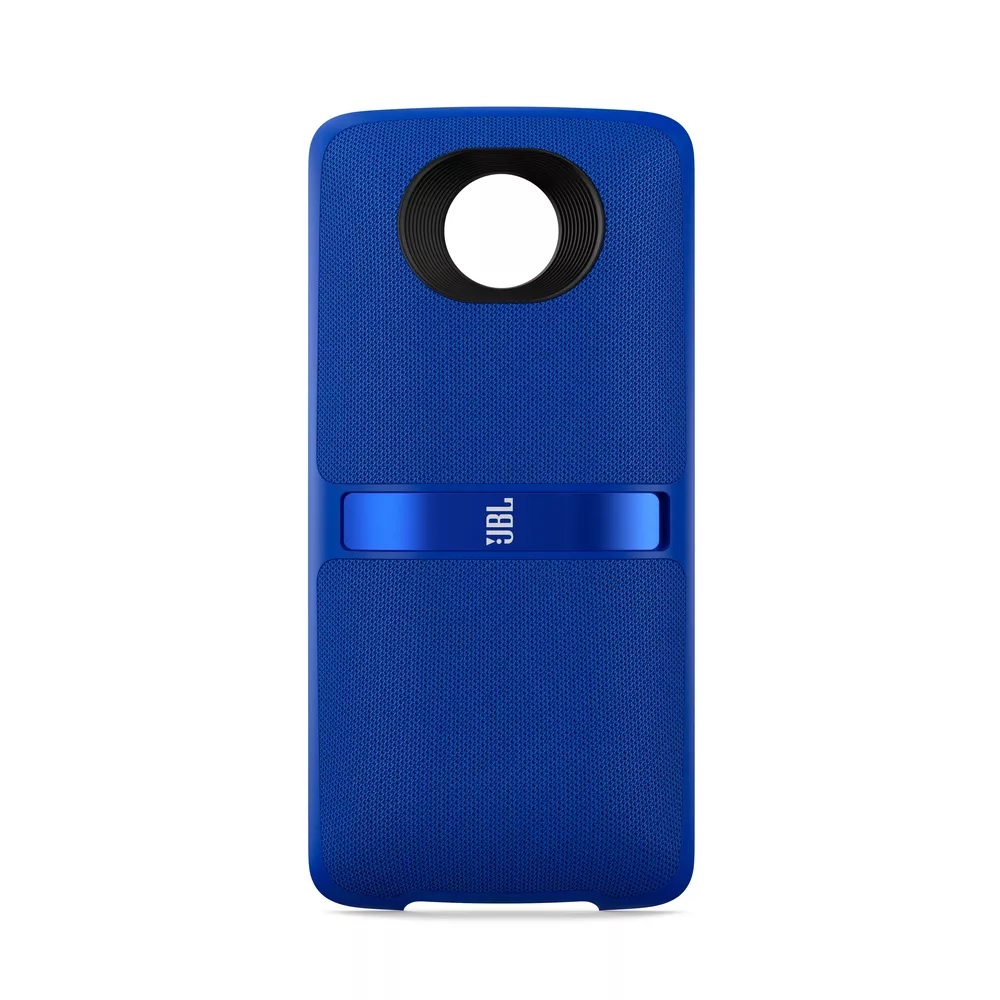 The SoundBoost was an excellent audio Mod for the Moto Z. While that is still compatible, the upgrade to that comes with a kickstand and is also splash proof. This mod comes in Black, Red, and Blue variants and it is priced at $79.99.
Turbo Power Pack
This is a much better accessory if you want a mod that does improve the battery life further. This comes with a 3490mAh capacity and there is support for fast charging as well. It supports 30W TurboPower and is rated to charge up to 50 percent in just 20 minutes. To add to it, the weight is just 95 grams and the mod is priced at $79.99.
Wireless Charging Style Shell
As the name suggests, you can wirelessly charge the device. It is priced at $39.99 and it works as a shell for the device to help in wireless charging.
Moto GamePad
The games that will support physical controllers are going to be enjoyable with this Moto Gamepad Mod and it won't use Bluetooth but will instead have Moto Mods connector to talk to your Moto Z2 Play and other compatible smartphones. There's a 1035 mAh battery that powers the Gamepad for about 8 hours. The gamepad also has the USB Type-C connectivity and a 3.5mm headset jack. It is priced at $79.99.