Sony announced the Xperia Ear Duo at the MWC and the same will be made available in May for $279.99. The pre-order for the headset will be starting today on Amazon. The earbuds from Sony aim at providing a "dual listening" experience that combines your music with the surrounding sounds to keep you aware of what is happening around you. The headset also streams audio notifications to your Calendar, news headlines and other topics.
The Sony Xperia Ear Duo comes with Google Assistant and Siri integration built-in and depending on the device that you've paired to, you can easily trigger the service to your need. The Ear Duo is expected to making everything sound more ambient and allows you to continue the conversation without the music distracting you.
The headset might not be the best option if you prefer sound isolation and being detached from the world to enjoy the music experience. Sony claims that the earbuds are capable of "contextual sensing and automatic activity recognition" meaning that the device can understand the context that the user is in and also adjust accordingly. The device will need pairing with an app on your smartphone to perform some of the dedicated functions.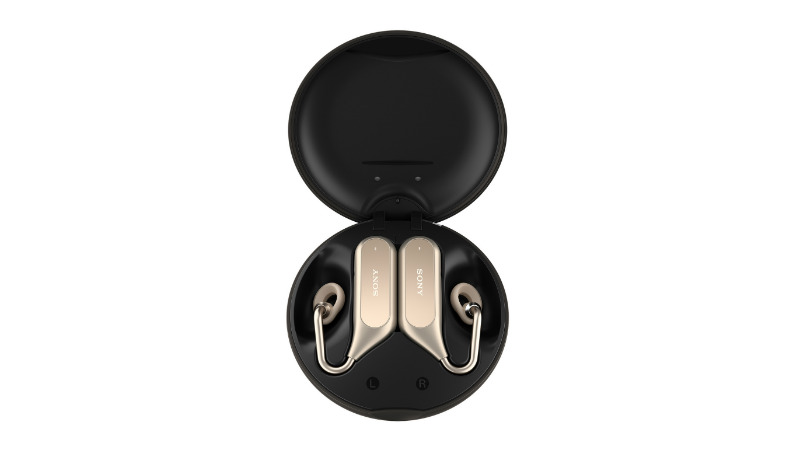 The experience described by Sony is
 The Spatial Acoustic Conductor, developed by Sony's in-house technology incubator Future Lab Program, allows the sound generated behind the ear by the unit ́s driver to be transmitted directly into the ear. The specially designed ring supporter surrounds the ear canal so your music can blend seamlessly with sounds from your environment.
The Xperia Duo earbuds support tap controls along with head gestures such as nodding to answer the call or shaking to reject it. You can also turn your head to the left or right to change tracks that are being streamed from your smartphone. The battery life claimed by the company is at four hours per charge and the carrying case with the device provides three additional charges bringing the total battery life to an impressive 16 hours. The Earbuds from Sony will be available for $279.99 and the shipping of orders will start in late May.