Xiaomi India is on a course to launch the next budget smartphone tomorrow but along with that, the sales and launches of new accessories keep happening. The latest from the company is the Bluetooth headset that is being put up on pre-order for the price of Rs. 899.
The sleek Bluetooth headset is a lightweight unit with the 6.5-gram weight and it comes with the volume adjustment and music controls. The buttons can Accept/end calls, Reject calls, Redial number, Transfer calls, Three-way calls, Play/pause music, Play next/previous song, and Volume adjustment.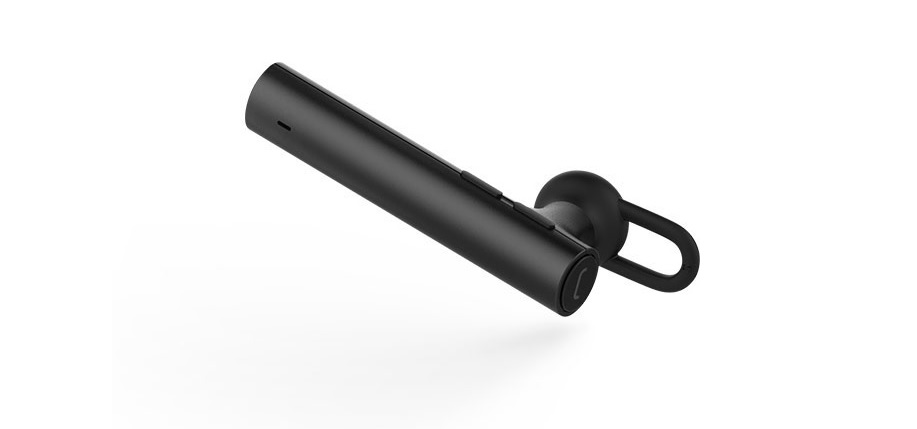 The internals of the headset includes a rounded sound cavity, a magnetized moving coil speaker, ceramic antenna, and noise-cancelling silicone microphone. There are three different sizes of earbuds available as well. The bluetooth headset has Bluetooth 4.1 which reduce 4G network interferences, improving device compatibility, stability, and functionality across the board.
It is said to have a nano-coating technology on the surface to provide oil resistance and reduce wear and tear. The battery life is said to be about 3-4 hours for talking and on standby, the headset can stay good for about 100 hours. It can pair with two devices simultaneously.
With the price set at Rs. 899, the Mi Bluetooth Headset is available for pre-order from Mi.com and it will be shipped within 5 days from the day of pre-order. It is available only in Black color. Xiaomi had recently opened their first Mi Home in India and you can expect to see it available there as well.