As a part of its second-anniversary celebration, Xiaomi India has launched a few accessories and those are put up on sale today on the company's online store – mi.com. One of them is the much popular section, the power bank. Xiaomi has launched a new smaller and sleeker power bank with the 10000 mAh capacity, and it is priced a little higher than the actual 10000 mAh Mi Power Bank that was previously available.
The new Mi Power Bank is business card sized and it comes with Panasonic/LG battery cells. The dimensions of the power bank are 90 x 60.4 x 22mm and that makes it quite comparable to the ASUS power bank that is available on Flipkart.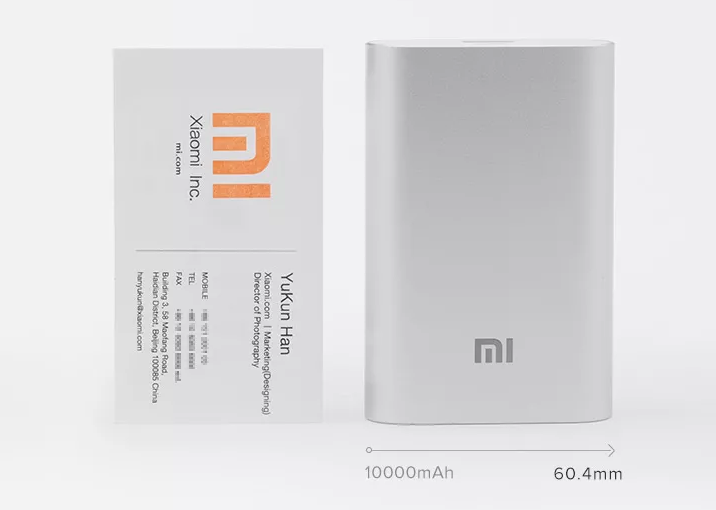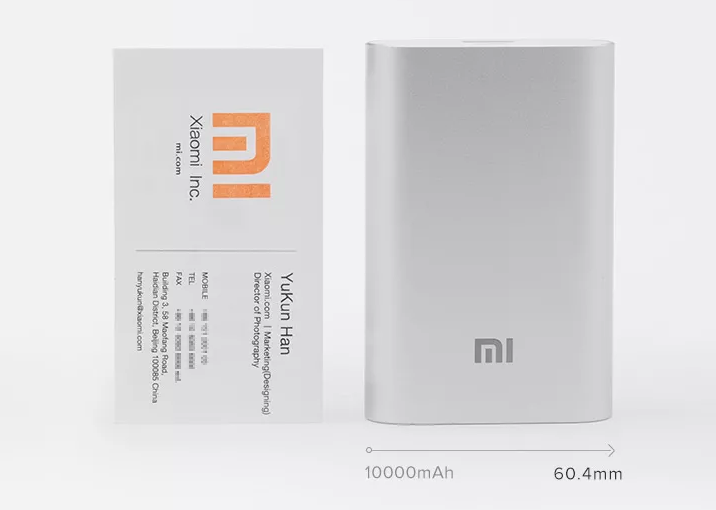 The power bank has nine layers of world-class circuit chip protection, which includes the following.
Temperature resistance
Protection from short circuit
Reset mechanism
Input overvoltage protection
Protection from incorrect insertion
Protection from output overcurrent
Output overvoltage protection
Protection from overcharge and over-discharge
PTC Protective circuits for the cell
The power output efficiency is 10% higher than the previous one, and there is up to 93% conversion rate as claimed by Xiaomi. The Mi Power bank is said to adjust the output level based on the device connected to it, and it is compatible with devices from several brands and charges digital cameras and handheld devices as well.
The power bank has DC 5.0V input voltage and DC 5.1V output voltage. The weight of just 207 gm makes it one of the lighter power banks with that battery capacity.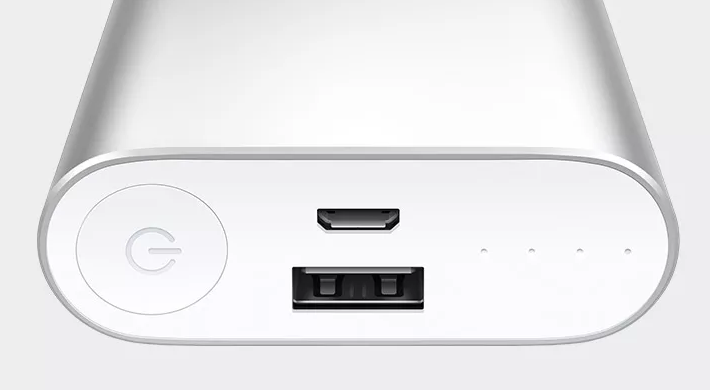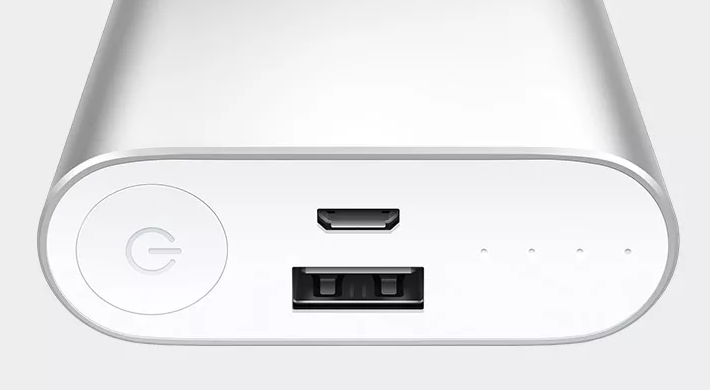 On the exterior, the power bank is designed and built similar to the other power banks from the company (except the 20000 mAh one), as we see an Anodized Aluminum shell and a curvy body. There is one input port and one output port on the power bank, and the charge percentage indicator lights too are present.
This power bank is available only on mi.com and from 20th-22nd July, and maybe later too, but we are not sure about that. Having said that, the 20000 mAh power bank is also available for Rs. 2199 on the Mi store. Looking for alternatives? Check out the power bank guide for the best ones in the similar price range.