GoPro has officially announced the launch of the new action camera, the GoPro Hero6 Black with newer features and recording capabilities when compared to the GoPro Hero5 Black. Taking advantage of machine learning, the Hero6 Black comes with a custom GP1 processor, better video stabilization and image quality.
The new GP1 chip that powers the Hero6 Black is said to give the camera about 2x the performance that is seen on the Hero5, and there is said to be an enhancement in the image quality as well. Thanks to this, the video recording is possible for up to 4K resolution at 60 frames per second, and even slow-motion videos at 1080p resolution possible for up to 240 frames per second. Apart from twice the video frame rates, what the new chip is capable of, includes improved image quality, dynamic range, low-light performance, and better stabilization of videos.
One of the new features that the users should really like is the ability to zoom with the touch-zoom feature that can sometime help in closer shots. GoPro has been pushing forward its suite of software that includes the QuikStories feature, which lets the user to share short videos of their adventures. The faster Wi-Fi support on the GoPro Hero6 Black is said to improve the experience of the same. Some of the important specifications and features of the Hero6 Black include the following.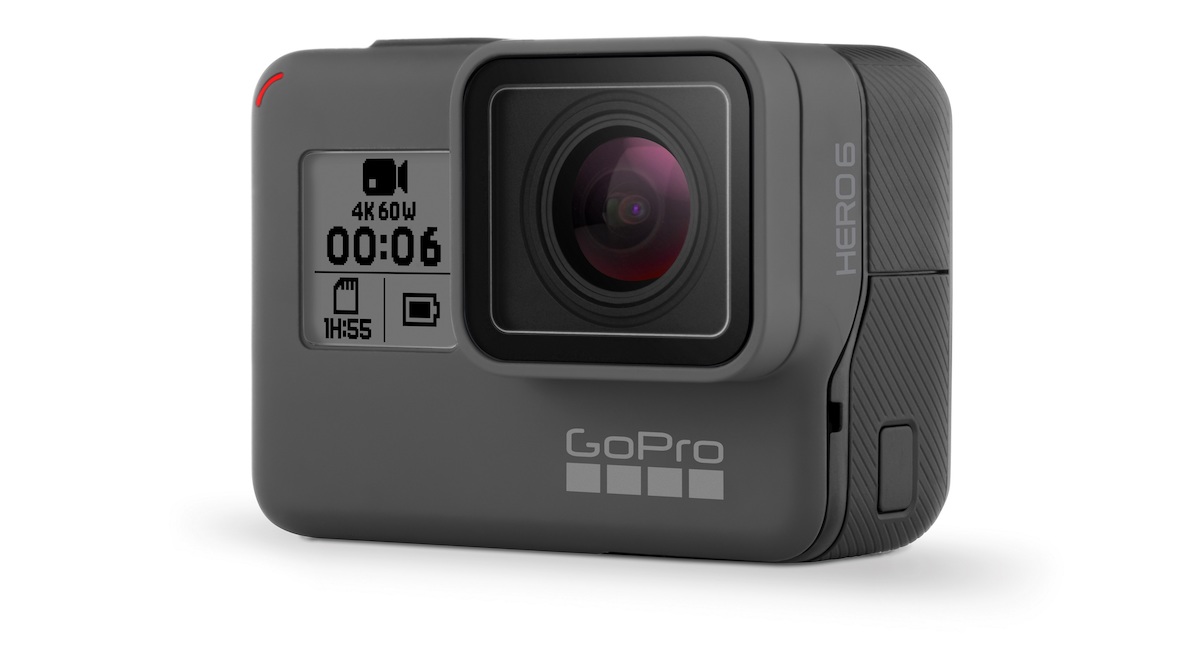 Just like the predecessor, the Hero6 Black is waterproof up to 10 meters and can be used underwater without the need for any external case.
Powered by GP1 processor
4K video recording at 60 fps
1080p video recording at 240 fps
Touch-zoom for closer captures
Waterproof to 33 Feet (10m)
Compatible with Karma and Existing GoPro Mounts
Improved Dynamic Range and Low-Light Performance
RAW and HDR Photo Modes
Voice Control in 10 Languages
GPS, Accelerometer and Gyroscope
Wi-Fi + Bluetooth
Apart from the camera, the company has launched a few new accessories, including Shorty, the pocket-able extension pole and tripod, The Handler that is an updated floating handgrip with a quick-release mounting feature, Bite Mount + Floaty that is a versatile bite mount with an easy-to-spot float, ideal for POV.
The Fusion camera from GoPro, i.e. the 360-degree spherical camera is also made official with the price tag of $699.99. The Hero5 Black camera is available for $399.99.