When you think of a gaming PC all that comes to your mind is a huge CPU to house the Graphic card, processor and the SMPS to keep all the heat from that powerful setup cool. But with the recent announcements from Asus like ROG GX 700 which is going big on gaming comes a sleek and beautifully designed Gaming PC called ROG G20CB, with the ROG (Republic of Gamers) tag we can expect something exiting underneath. It is especially useful for someone like me who is a huge fan of gaming but has very little space to accommodate a gaming PC.
The ROG G20CB which is a successor to the G20, the latest model comes with some impressive specifications for its size. It sports a Skylake Core i7 Soc with i5 and i3 options as well to choose from and NVIDIA GeForce GTX 980 Graphic card with 4GB RAM and for someone who is used to AMD can opt for the Radeon R9 580 instead. These specifications are enough for some high performance gaming with 4K/UHD resolution visuals and will support almost all high end games in the market.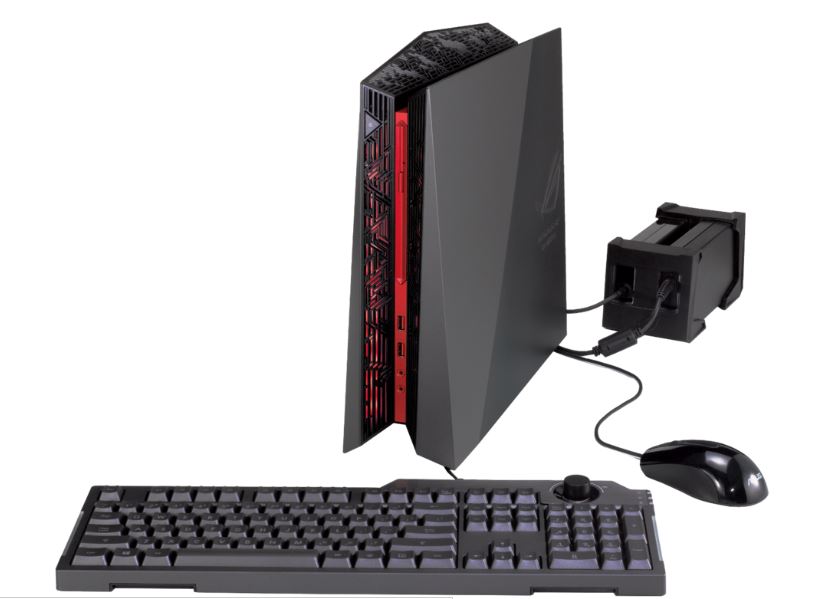 Asus said,
"ROG G20CB is designed to be a one-stop gaming and entertainment system. Its 9.5-liter chassis houses a 6th-generation Intel Core i7 processor and NVIDIA GeForce GTX 980 graphics. The former delivers a 10 percent performance boost and 23 percent more efficiency over previous-generation Intel processors to give ROG G20CB the power to take on the most demanding of tasks, allowing users experience today's games at their highest settings. NVIDIA GeForce-powered graphics draws gamers into an immersive world of colors and 4K/UHD resolution visuals; it even supports output on up to three HD displays, while a fourth display can be added via a HDMI connection"
With such high power there is always the added heat which is a major concern for all gaming setups, with the ROG G20CB Asus has said that despite its compact 9.5 liters chassis and no visible exterior exhaust vents, it controls the temperature with an integrated thermal design, which takes advantage of the natural convection to have an hidden airflow channel which will make sure that the heat is kept under check. There are two fans present on the inside along with copper pipes which further help in controlling the heat. Despite having such high end features it is very quite with just 22db at idle which is said to be quieter than a library.
It comes with a red an black color combination which makes sure that you are noticed among the crowd. The pricing and availability of the ROG G20CB are not yet announced and will be depending on the processor you will be choosing from the three options of i7, i5 and i3. It comes with two USB ports, and a HDMI port.