A pretty big announcement from Asus in the ROG series of laptops, is the ROG GX700 laptop that comes with an external, large water cooling system. You literally are going to see a water cooler on the back of the laptop, and this closed-loop liquid cooling system is the first for any gaming laptop.
This new laptop can be overclocked, but the water cooling system will keep it cool and running without an issue. This super cool GX700 comes with a 17-inch 4K display, over-clocked (we say it again, as Intel stressed upon this while talking about the Skylace chipsets) Skylace quad-core K-series chip. A GeForce GTX graphics system will be included, but details about it are scarce for now.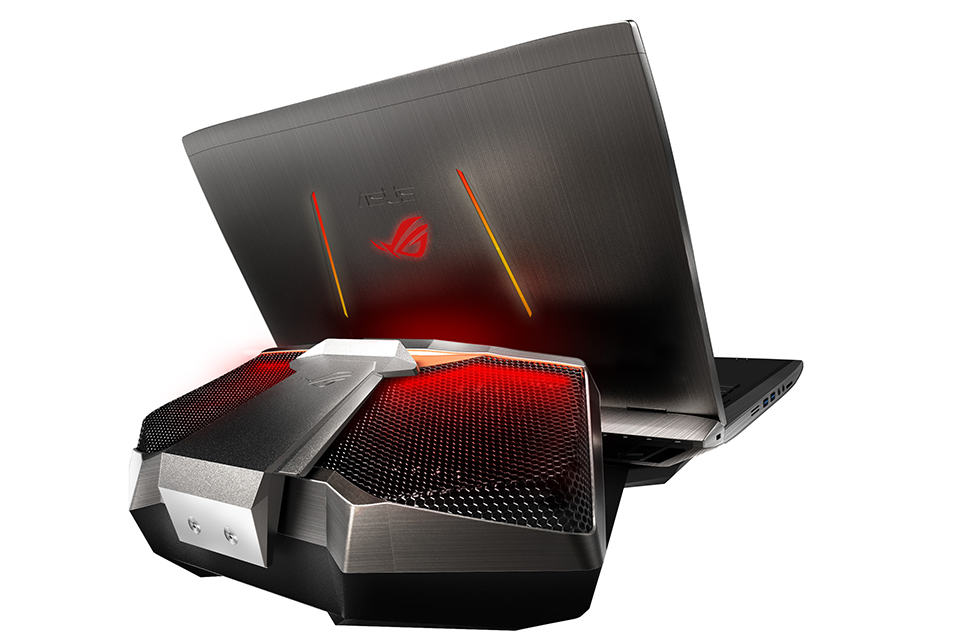 There is a certain way this cooling system on the back is docked to the laptop, as the user can anytime remove it and use the laptop alone, and it can be overclocked even then. From the looks of it, there is an extension from the bottom of this cooling system, to the bottom of the laptop, which might act like a laptop stand and cooling it from the bottom.
This ROG GX700 will be available in Q4 2015, and there is no info about the other specifications of the laptop, but with whatever is known, this surely is a beast for gamers who would want their laptop to play everything without ever breaking a sweat.
Asus has also announced a couple other devices at the IFA 2015, including the ROG G752 laptop, and a Asus VivoStick Windows 10 HDMI stick to plug and play on any compatible screen.