Getting a harware keyboard for an iOS device is a pretty good idea when you have to do a lot of typing work on the go and you are not much comfortable with the standard touch keyboard. There are almost tons of hardware keyboard available for iOS devices even there are few cases for the iPad which come with in-built keyboard.
Paying extra bucks for a keyboard sounds sensible but it is totally foolish if it becomes obsolete as soon as the new model launches for the same. And it is even more foolish to spend money on a new keyboard when you can actually use your existing Mac keyboard with your iOS device!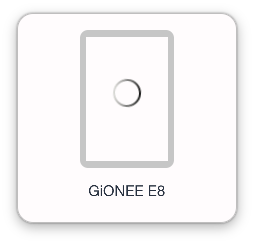 We review a software called Typeeto which can help you use your Mac keyboard with your iOS devices, and this is a rather useful app than just something that might seem interesting with its features.
Typeeto Review
Typeeto is one of the best thing done for Mac users who would want to have content put on their phones, but type from their laptops. It allows you to use your Mac keyboard with your iPhone, iPad and even Android smartphones. Not only this, it can work with any device that requires a keyboard's input and supports bluetooth connection.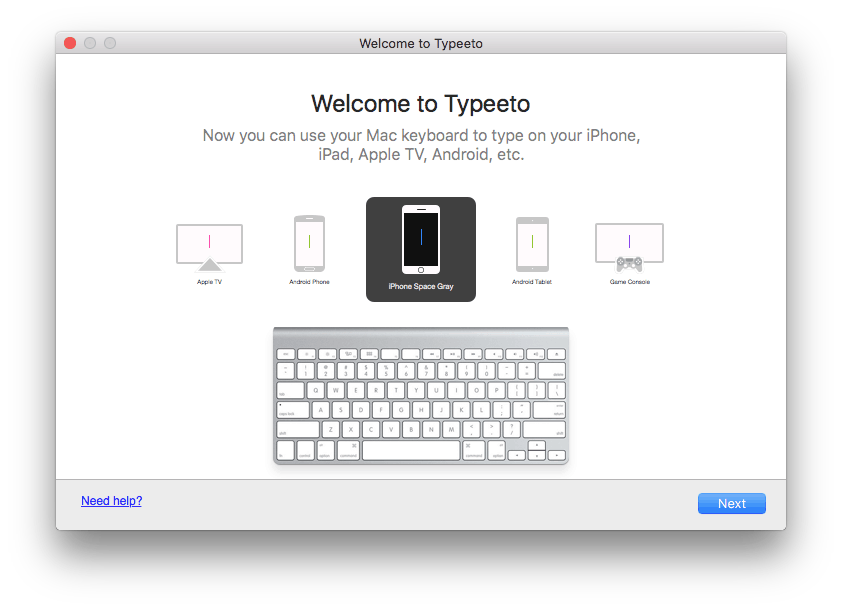 The best part about this software is that it doesn't require any special application or software on the receiver's end. The app automatically detects the gadgets which can be used with this software and then automatically adds them to the list of available devices.
Users can select which device they want to use with the menu bar and can even assign a hotkey which can enable the user to switch between devices within just a key. A small window pops up in the corner indicating that the keyboard is being used to enter information to some other device. It works seamlessly between devices and looks like the keyboard is physically connected to the device.
Another great thing is that this software uses your Mac's bluetooth to connect with devices and this allows you to even use old wired keyboards over bluetooth.
Typeeto can theoretically work with unlimited amount of devices but practically bluetooth just allows 8 connection at a single time. Typeeto automatically names the device which are connected to it although that can be changed to anything you like from the app preferences.
You can change the theme color to black or white and you can even remove the app icon from the dock. The app also gives you an audible feedback whenever the app connects to a device. Users can press option-command-v to paste data copied in Mac to the device whereas the command-v can be used to paste the device's clipboard contents.
There might be a bluetooth conflict which may disconnect the Knock app whenever you connect Typeeto. Although Magic Trackpad 2 works perfectly fine. If you are one of those guys who have a lot devices but don't like to move from in front of their Mac then Typeeto is really nifty software which can enhance your productivity.
To get Typeeto for your Mac, go to Typeeto from Eltima and purchase your license. It is worth the price of $9.99, and something you can actually put to good use since it doesn't limit itself to Apple phones.
Disclaimer: This is a non-sponsored review, though of the paid version of the software provided to us by the developer.