Canon has launched their first set of printers in the ink tank category by launching four new printers in the Pixma G series. The ink tank type printers have been available from the likes of HP and Epson and Canon has joined the list with the Prixma G 1000, Pixma G 2000, Pixma G 2002 and Pixma G 3000. As the name suggests, these printers come with improved capacity to print thanks to the bigger independent ink tanks.
The Ink Tank Printer is a Regular Inkjet printer with an additional ink tank is situated in separate places other than printhead which helps in placing bigger ink tanks to increase the printing capacity. This helps in controlling the wastage of ink which is caused due to head-cleaning cycles as the ink tanks can be refilled even while the printer is being used.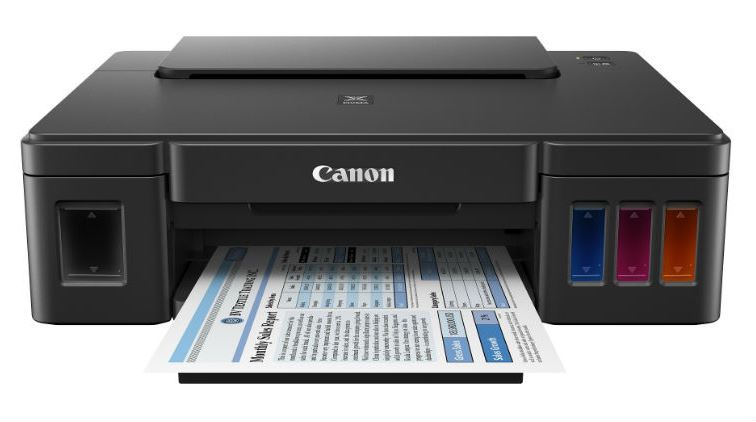 Canon India Pvt. Ltd, Kazutada Kobayashi, said;
"We are honored to host the global launch of the G series of PIXMA printers. Canon keeps customer experience at the center of all its innovation. So we are happy to give a firsthand experience to our Indian customers. Canon is a new entrant into the category but we are excited and bullish about capturing approximately 30% of the CISS market by the end of Dec 2016,"
The Canon Pixma G 1000 is priced at Rs. 9,595, the Pixma G 2000 costs Rs. 10,900 which is an All-in-One printer, the Pixma G 2002 is priced at Rs. 11,900 which is a Pixma G 2000 with tow additional black bottles. The Pixma G 3000 is the top of the line printer which is also an All-in-one printer having wireless 802.11 b/g/n and is Google Cloud print ready.
Canon has priced the replacement ink bottles at Rs. 499 per unit which claims to print close to 6000 black and white pages and up to 7000 color prints. These printers are given individual tanks each for Cyan, Magenta, Yellow and Black colors. This is said to bring the cost of each back and white print to as low as 8 paise and colour prints which is 21 paise per print.
Source: indianexpress.com