Toshiba the Japanese technology giant has announced five new multi-functional printers in India. One of the printers is an A4 sized A3 printer which is e-STUDIO2802AM series which brings the compactness of the A4 Sized printer giving A3 size output prints.
Commenting on the launch, Isao Sugehara, Chief Marketing Executive of Toshiba TEC Corporation, said, "the current market of MFPs in India in the year 2014 was 1.2 lakhs units. Even through corporates are moving towards paperless policy and schools towards digital interactive lessons, the demand for printing has neither increased nor decreased."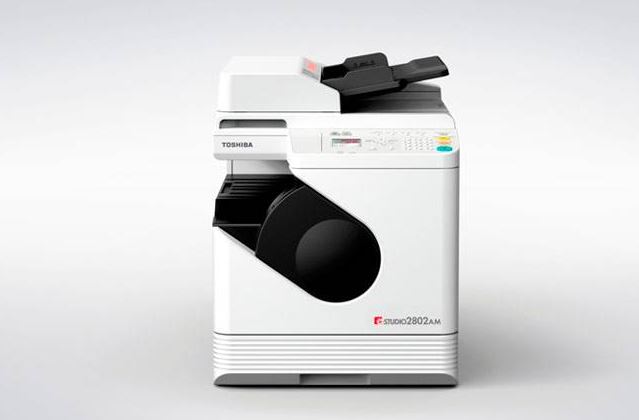 With the market share for Toshiba in the MFP segment in India being just 6 percent at the moment, with the launch of these MFP devices the company plans to expand its market share considerably to 15 percent in India. Toshiba has a huge list of models in the MFP segment already in India with a total of 27 models in which 11 are colour and 26 are monochrome MFPs.
Isao Sugehara, Chief Marketing Executive of Toshiba TEC Corporation, added, "Toshiba's is focusing on making quality machines that doesn't require servicing. The new product line up is easy to install with three step process. Also, the effort is to reduce the demand for service. In case our customer needs service we have partners who will be trained by Toshiba India for the same."
The MFPs launched today have the built-in Reversing Automatic Document Feeder of RADF which helps in taking two sided photocopy easier and faster, getting this feature in the A3 size is a good deal. Talking about the currently launched compact A4 sized A3 printer, the company has priced the device from Rs. 35,000 onwards. Toshiba is concentrating on the Tier 2, Tier 3 and Tier 4 cities from entry level and medium enterprises looking at the high demand.