FIFA has been one of the most popular sports game for every gaming platform, and it does see itself in the list of top games for PS4, PS3, Xbox One, and the Xbox 360 gaming consoles. The game maker, i.e. Electronic Arts (EA Sports) has now made the FIFA 17 game that will be shipping from September 29th in India, and Amazon India is the exclusive partner for sales.
For the first time ever in FIFA, live your story on and off the pitch as the Premier League's next rising star, Alex Hunter. Play on any club in the premier league, for authentic managers and alongside some of the best players on the planet. Experience brand new worlds in FIFA 17, all while navigating your way through the emotional highs and lows of The Journey.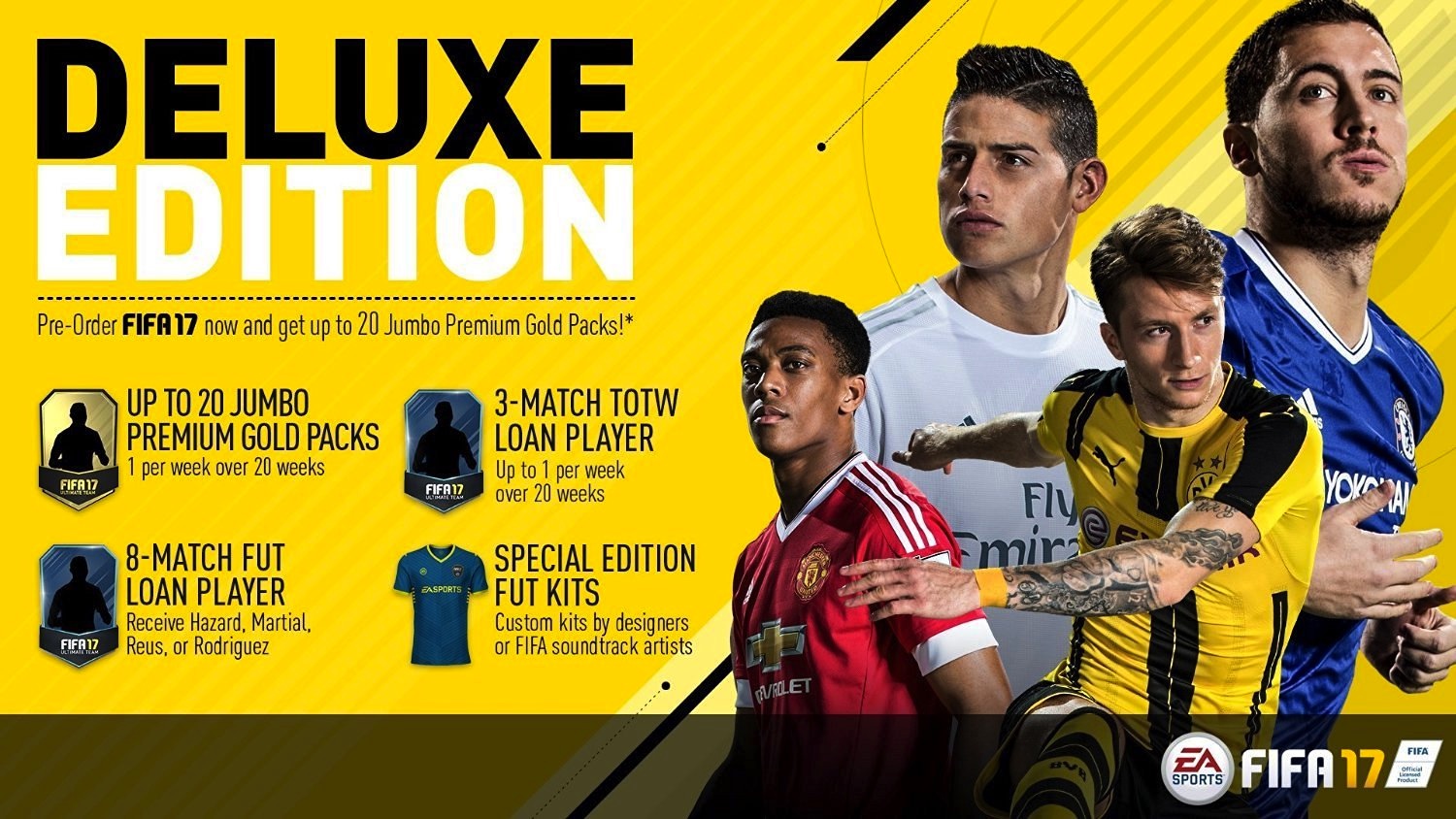 The characters seem to have been made better with full depth and emotion, emulating what is seen on the real field. There are authentic storylines, true-to-life action and new football worlds that you get introduced to.
FIFA 17 will be available in two versions – Standard and Deluxe. Pre-ordering the Deluxe Edition gives you 20 Jumbo Premium Gold Packs (divided to 1 per week for 20 weeks), while Pre-ordering the Standard Edition gives you up to 5 FUT draft tokens, and both the versions also have 3-match TOTW loan player option, 8-match FUT loan player, and special edition FUT kits.
Frostbite is the game engine used to make this game possible, and responsible for the emotional and real-life like scenes in the FIFA 17 game.
The standard version is priced at Rs. 3999 while the Deluxe one is available for Rs. 5999. Also, the Xbox 360 variant is called FIFA 17 Deluxe Edition.