Samsung at the IFA 2016 event has officially announced the Gear S3 smartwatch, adding to the much-popular Gear lineup of smartwatches from the company. The third-gen watch brings about some very important changes and upgrades from the Gear S2, and most importantly, there are dedicated sensors and connectivity options that are set to serve a couple important purposes.
The Gear S3 is just a bit bigger than its predecessor as the watch comes with a 46mm casing and a 1.3-inch display with 360 x 360 pixels resolution, and according to the company, the increase in size is to add more essentials that a customer would want from a smart watch. Also, the Corning's newly announced scratch resistant Gorilla Glass SR+ is what gets layered on the front. The watches have a Super AMOLED panel that can give the always-on watch face a good addition of colorful pictures.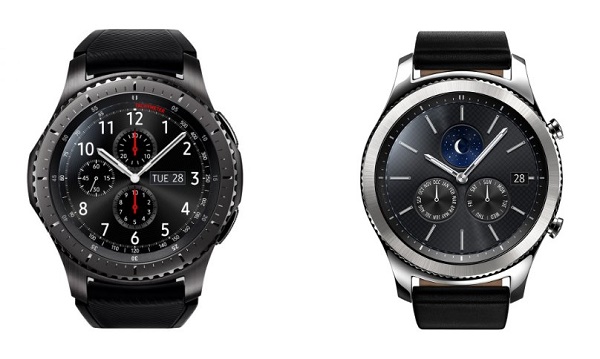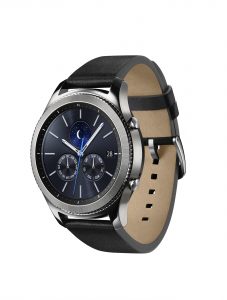 There are two variants of the Gear S3 – Classic and Frontier. While they might not look too different, the Frontier variant includes LTE.
The Classic variant is the standard one made using Stainless steel and it comes with a polished silver look. On the other side, the Frontier variant has a sportier look and is far more appealing than the Classic one. Both the variants have the rotating dial that was in the previous watch as well.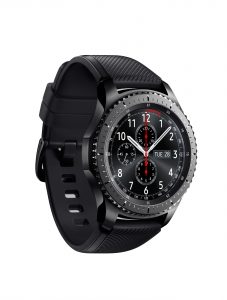 For the other specs, there is Dual-Core Exynos chipset, 786MB of RAM, 4GB of internal memory and a dedicated GPS sensor on both the watches, along with Bluetooth, WiFi and a 380mAh battery that according to the company can deliver a battery life of up to 3-4 days based on the usage. Samsung has also given two battery saving modes into the watch, one that activates at 15% and other at 5%, and that shows only the time for about a day while the other functions are completely shut down.
The inclusion of LTE component on the Frontier variant of S3 makes it possible to make HD voice calls because there's a microphone and a speaker provided as well. The watches even have NFC for Samsung Pay. The Frontier variant also has the mobile SOS feature but that gets missed out on the Classic one.