Barnes & Noble with their Nook devices are one of the leading ebook readers in the market, has now come up with another device named Nook GlowLight Plus which has got a lot of upgrades making it in line to compete with the Amazon's Kindle PaperWhite. Now you can read your favorite Novel in your bathtub or bath thanks to the addition of waterproof feature which has been added.
The company says that the device can withstand water up to 3 feet depth for 30 minutes along with being dust resistant with IP67 rating. The Nook GlowLoght Plus sports a 6-inch display with an impressive 300ppi pixel density making it paper like. The display is glare and scratch resistant along with being fingerprint resistant. You can store thousands of books in your GlowLight thanks to the 4GB internal memory out of which 2.5GB is filled with NOOK store content and side-loaded content.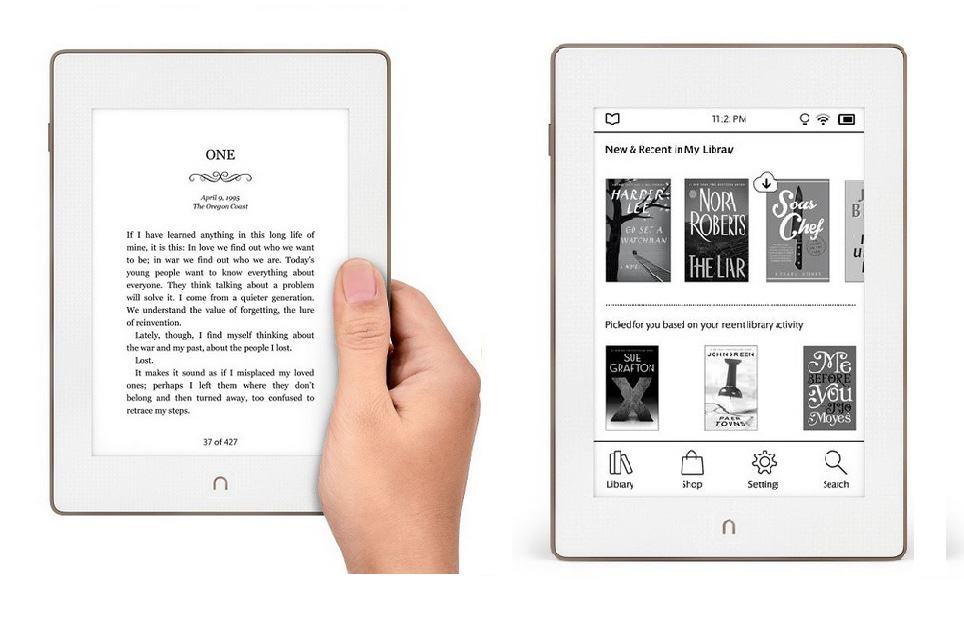 The device supports Wi-Fi 802.11 a/b/g/n and supports file types like ePub and PDF along with JPG, PNG, GIF, BMP also. It has a Micro-USB port at the bottom for charging and data transfer. The device is made of aluminum body and measures 163.6×119.6×8.6mm and weighs 195 grams in weight. There is a Home button as well on the bottom of the display with an "n" icon on it.
With the NOOK GlowLight Plus being an important device for the company which will be deciding its future as it will be taking on the Kindle lineup. the NOOK GlowLight Plus is priced at $139 which is approximately Rs. 9,000 and is available in multiple regions directly from Barnes & Noble stores and online at NOOK.com. Barnes and Noble are removing all the ads with the Glowlight Plus.