The story that we broke out a couple of days back about Jio 4G SIMs being available for any 4G phone had the limitation of Reliance Digital stores because that is only where you could get the SIM cards for free if you showed your 4G LTE smartphone. Even that was limited to an extent because not every Reliance Digital store got the information at the same time.
Now, we're getting to know from retailers in Hyderabad that you can get a Jio 4G SIM card with the Preview Offer at their stores (if they are selling LYF brand phones) and not just from the Reliance Digital or Reliance DX stores. This was confirmed when one of the stores have actually invited in person to offer the SIM cards.
Update: We've got the list of phones for which one can get the Jio 4G SIM.
Now you can get a free Jio SIM with unlimited data for 90 days with below 4G smartphones.
Previous Jio 4G coverage:
Supported devices
itel it1520
1 Acer Liquid Z530
2 Alcatel Pride T500L
3 Asus ZenFone 2 Laser ZE550KL
4 Asus Zenfone 2 ZE551ML (16 gb)
5 Asus Zenfone Max (ZC550KL)
6 Asus Zenfone 2 Laser 5.0 ZE500KL
7 Asus Zenfone 2 ZE550ML
8 Asus Zenfone Selfie
9 Asus Zenfone 2 Laser ZE601KL
10 Asus Zenfone Zoom
11 BlackBerry Classic Q20
12 Blackberry Passport
13 BlackBerry Porsche P9982
14 BlackBerry Porsche P9983
15 BlackBerry Leap
16 Coolpad Note 3
17 Coolpad Note 3 Lite
18 Coolpad Note 3 Plus
19 Coolpad Max
20 GIONEE F103
21 GIONEE S Plus
22 GIONEE Marathon M4
23 GIONEE Elife S7
24 GIONEE CTRL V6L LTE
25 GIONEE Marathon M5
26 GIONEE Elife E8
27 GIONEE M5 Plus
28 GIONEE P5L
29 GIONEE Marathon M5 Plus
30 GIONEE S8
31 HTC Desire 820
32 HTC Desire 820S Dual Sim
33 HTC Desire 828 DS
34 HTC Desire 820Q
35 HTC One M8 Eye
36 HTC Desire 728 Dual SIM
37 HTC One M8
38 HTC One E9+ Dual Sim
39 HTC One M9 Plus
40 HTC One A9
41 HTC One ME Dual Sim
42 HTC Desire 626 dual Sim
43 HTC Desire Eye
44 HTC Desire 626
45 Huawei Honor 4x
46 Huawei Honor 6
47 Huawei Nexus 6P(64GB)
48 Huawei Nexus 6P(32 GB)
49 Huawei Honor 5x
50 Huawei Honor 7
51 Huawei Honor 6 Plus
52 Huawei Honor 7i
53 Iberry Auxus Stunner
54 Infocus M530
55 Infocus M680
56 Infocus M808I
57 Infocus M812I
58 Infocus M425
59 Infocus M430
60 Intex Aqua Trend
61 Intex Aqua Turbo 4G
62 Intex Aqua 4G+
63 Intex Aqua Ace
64 Intex Aqua 4G Star
65 Intex Aqua Super
66 Intex Cloud Swift
67 Intex Cloud 4G Star
68 Intex Cloud 4G Smart
69 Intex Cloud Flash
70 Intex Aqua GenX
71 Intex Aqua Ace Mini
72 Intex Aqua Wing
73 Lava Pixel V2
74 Lava Iris X10
75 Lava V5
76 Lava A76
77 Lenovo K3 Note
78 Lenovo A6000 Plus
79 Lenovo A6000
80 Lenovo A7000
81 Lenovo A2010
82 Lenovo Vibe P1m
83 Lenovo A6000 Shot
84 Lenovo K4 Note
85 Lenovo Vibe P1
86 Lenovo Vibe X2
87 Lenovo K3 Note Music
88 Lenovo Vibe S1
89 Lenovo A7000 Turbo
90 Lenovo S90
91 Lenovo Vibe X3
92 Lenovo K5 Note
93 Lenovo Phab Plus
94 Lenovo A6010
95 Lenovo S60
96 Micromax Yu Yuphoria (YU5010)
97 Micromax Yu Yureka ( YU5510)
98 Micromax Yu Yureka Plus (YU5510A)
99 Micromax Canvas Nitro 3 4G (E455)
100 Micromax Canvas Blaze 4G Q400
101 Micromax Canvas Fire 4G Q411
102 Micromax Canvas Knight 2 4G (E471)
103 Micromax Canvas 5 E481
104 Micromax Canvas Blaze 4G Plus Q414
105 Micromax Canvas Pace 4G Q416
106 Micromax Canvas Fire 4G+ (Q412)
107 Micromax Canvas Xpress 4G Q413
108 Micromax Canvas Mega 4G (Q417)
109 Micromax Pulse 4G E451
110 Micromax JUICE 4G (Q461)
111 Micromax Yu Yutopia(YU5050)
112 Micromax Yu Note (YU6000)
113 Micromax Yureka 3 (YU5200) – Caster
114 Micromax Yureka S (YU5520)
115 Microsoft Lumia 950 Dual SIM
116 Microsoft Lumia 640 XL LTE Dual Sim
117 Microsoft Lumia 950 XL Dual SIM
118 Motorola New Moto X (Moto X Play) – Moto X Play Dual SIM
119 Motorola Moto X (2nd Gen)
120 Motorola Moto G (3rd Gen)
121 Motorola Moto X Style
122 Motorola Moto Turbo
123 Motorola Moto X Force
124 Oneplus Oneplus 2
125 Oneplus X
126 OPPO Neo7
127 OPPO R7 Lite
128 OPPO R7 Plus
129 OPPO R5
130 OPPO N3 (N2506)
131 OPPO R5s
132 Panasonic Eluga Icon
133 Panasonic Eluga I2
134 Panasonic Eluga L2
135 Panasonic T45
136 Panasonic Mark
137 Panasonic Switch
138 Panasonic Eluga Turbo
139 Panasonic Eluga Arc
140 Panasonic Eluga Icon 2
141 Panasonic Eluga I3
142 Samsung Grand Prime 4G
143 Samsung Galaxy J1 4G (SM-J100G)
144 Samsung Galaxy S 5 Plus (SM-G901F)
145 SONY Xperia M4 Aqua Dual (E2363)
146 SONY Xperia C4 Dual(E5363)
147 SONY Xperia C5 Ultra (E5563)
148 SONY Xperia Z3(D6653)
149 SONY E4g Dual(E2043)
150 SONY Xperia M5 Dual (E5663)
151 SONY Xperia M5 (E5663)
152 SONY Xperia Z3 Plus(E6553)
153 SONY Xperia Z1 Compact(D5503)
154 SONY Xperia Z3 Compact(D5833)
155 SONY Xperia Z5 (E6683)
156 SONY Xperia Z5 Compact
157 Swipe Elite 2
158 TCL Pride T500L
159 Vivo V1
160 Vivo Y27L
161 Vivo V1 Max
162 Vivo X5 Pro
163 Vivo X5 Max
164 Vivo Y51L
165 Vivo X33
166 Vivo Y51
167 Xiaomi Redmi 2 Prime (H2X)
168 Xiaomi Redmi 2 8GB
169 Xiaomi Mi4i
170 Xiaomi Redmi Note 4G
171 Xiaomi REDMI NOTE PRIME
172 Xiaomi Redmi Note 3
173 Xiaomi Redmi 3s/Prime
Also, we are being told that you can get the SIM even if you don't have the phone that is listed here but it supports 4G connectivity.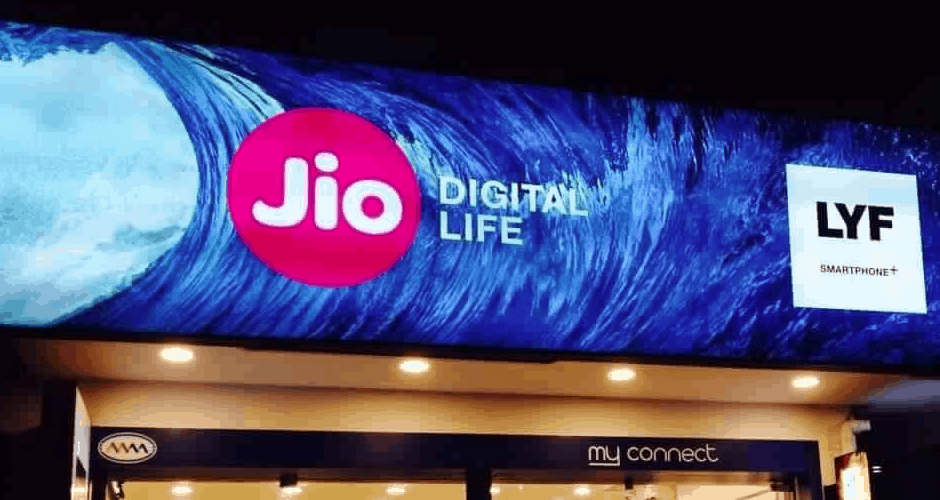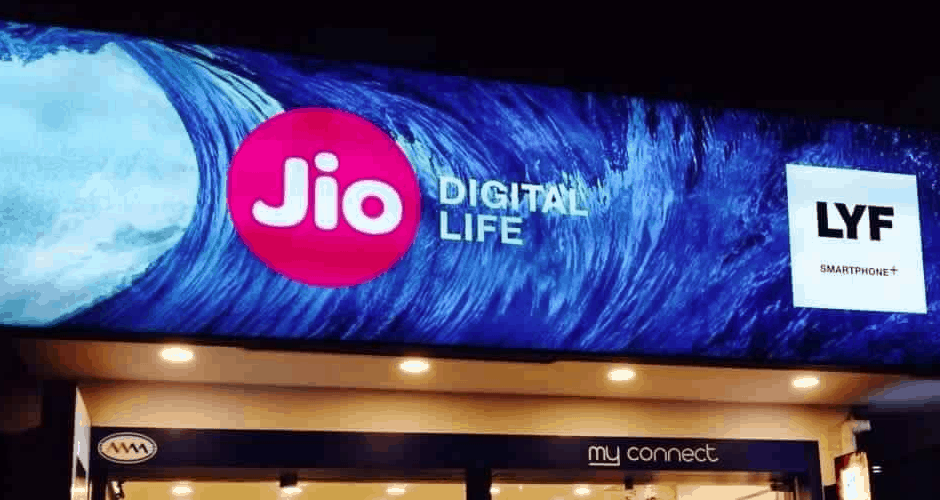 When further enquired about the same, we were told that the retailer has got the instructions directly from the Jio officials and they aren't otherwise allowed to share the SIM cards with anyone except for the first 10 SIM cards that are given to partners to share with family and friends.
Will you need a barcode to get the Jio SIM?
No, you don't need to generate the barcode in this case. Only if you have a Samsung or LG smartphone, you need to do that. It will all be taken care of by the retailer. Samsung and LG smartphone users will still need to generate the offer code using the MyJio app.
Is the retailer SIM offer open everywhere?
Just like how it is with the Reliance Digital mess where not every store around the country has got the information already, it is the retailers in Hyderabad and Secunderabad in Telangana who are getting SMS'es already. So, if you don't see it already available at a retailer around your locality, you might have to wait and they won't give you the SIM card until they have further instructions.
Note: A point to remember that you cannot just randomly go to any mobile store to request a Jio SIM card. It should be available only at the stores where lYF brand phones are available.
You can gently ask whether they are a Jio Promoter and whether they got the instructions to provide a Jio SIM with Preview Offer to anyone who has a 4G LTE mobile, irrespective of the brand.
So, are these only the SIM cards without the Preview Offer?
No, they are coming with the Preview Offer, which is going to get you unlimited calls, SMS, and data for a period of 90 days.
Exclusive: Free Jio 4G SIM available for any phone even at Retailers who sell LYF phones. https://t.co/rnlF73sf0P pic.twitter.com/W8yOGUNkWG

— Chetan Bhawani (@chetanbhawani) August 22, 2016
Thanks Nitesh Gupta (reader) for the info.