Google, in an attempt to make the mobile web faster, has introduced a new Accelerated Mobile Pages project. With this, there is an aim to deliver complete content including video, animations and graphics instantaneously.
A new open framework called AMP HTML is what the Accelerated Mobile Pages project will be based on, and this will allow websites to have light-weight web pages. Twitter, Pinterest, WordPress.com, Chartbeat, Parse.ly, Adobe Analytics and LinkedIn are among the first group of technology partners planning to integrate AMP HTML pages, and according to Google, about 30 publishers are taking part in this AMP Project.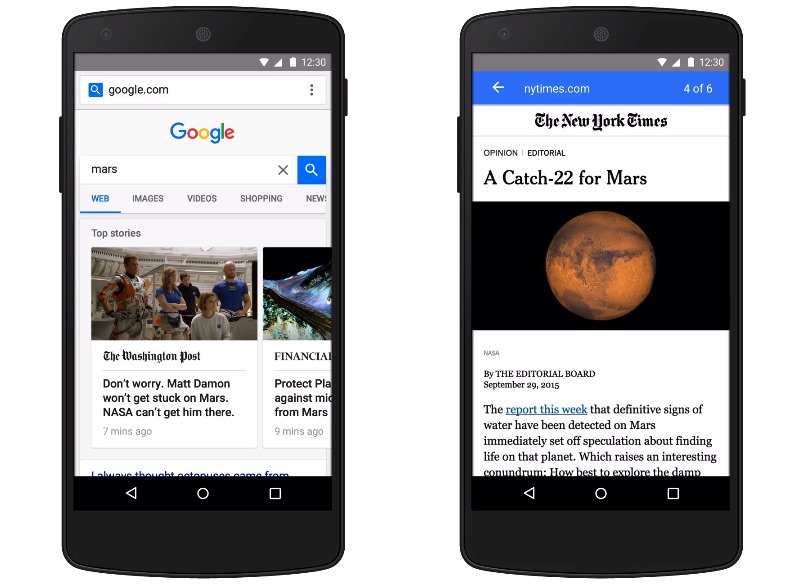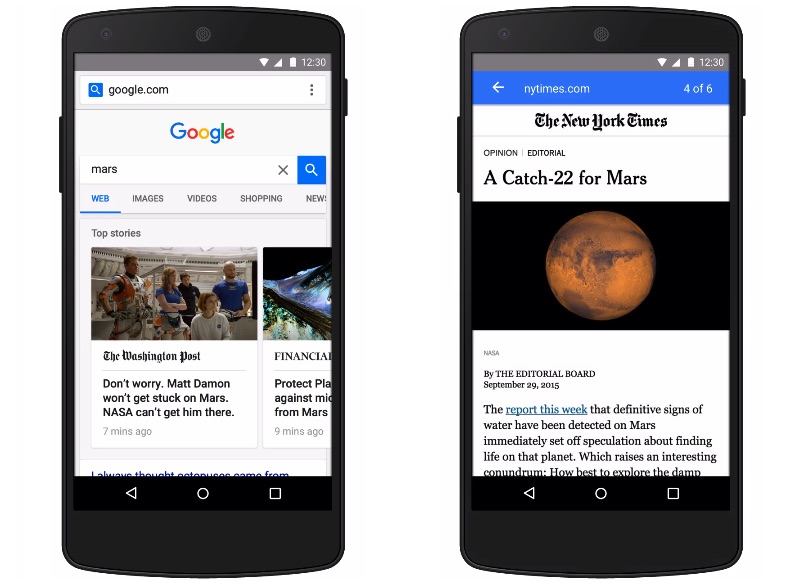 The code with specifications for web developers to work on, is being released on Github today. Google's high performance global cache is what helps reach out to different places with ease and speed. These cache servers are going to be available for use for anyone free of cost.
According to Google, the web pages that support AMP HTML will be able to retain the ad formats that they are currently using, so it doesn't hamper any monetization plans they have currently. "We'll work with publishers and those in the industry to help define the parameters of an ad experience that still provides the speed we're striving for with AMP."
The good thing here is that this project is Open and Google won't be pushing big rules onto this. Here's an excerpt from the introduction release.
Today, after discussions with publishers and technology companies around the world, we're announcing a new open source initiative called Accelerated Mobile Pages, which aims to dramatically improve the performance of the mobile web. We want webpages with rich content like video, animations and graphics to work alongside smart ads, and to load instantaneously. We also want the same code to work across multiple platforms and devices so that content can appear everywhere in an instant—no matter what type of phone, tablet or mobile device you're using.
Almost all the big houses are planning stuff for faster and easier browsing, as Facebook had recently announced Instant Articles, and then Apple introduced Apple News. The Google AMP project is still in technical preview, and one can go to g.co/ampdemo on their mobiles to test it out, though it won't work with all the websites.
Source: Googleblog