Digitek has recently launched a 3-axis smartphone gimbal, the Digitek DSG-005. The gimbal, which was initially priced at INR 9,990 is now available anywhere between INR 8,250 – INR 8,500 on Amazon and Flipkart. The 3-Axis stabilizing gimbal comes with three operation modes, Pan-Tilt Follow mode, Pan Follow mode and Lock mode. Users can switch between three modes by pressing the "Mode" button provided on the gimbal.
The built-in Joystick ensures the footage comes out smooth while shooting tilt and pan shots. The On/Off button lets you toggle between front and back cameras or photo & video modes with two and three clicks respectively. The gimbal connects to the smartphone via a Bluetooth. To control actions such as zoom, focus, ISO, white balance and access various modes such as face tracking, smart object tracking, timelapse, panorama shooting and many more users are required to download the Stabilizer app on the smartphone.
The box package includes the 3-Axis DGS-0005 Gimbal, a mini tripod, a safety strap and a micro USB cable for charging the gimbal. The gimbal weighs 423 gms and supports a maximum payload of 200gms. The DGS-005 Gimbal comes with in-use charging functionality that lets users charge their smartphones while being used to shoot videos or photos. The gimbal claims to provide up to 12 hours of usage time and takes up to 3-4 hours for a full charge.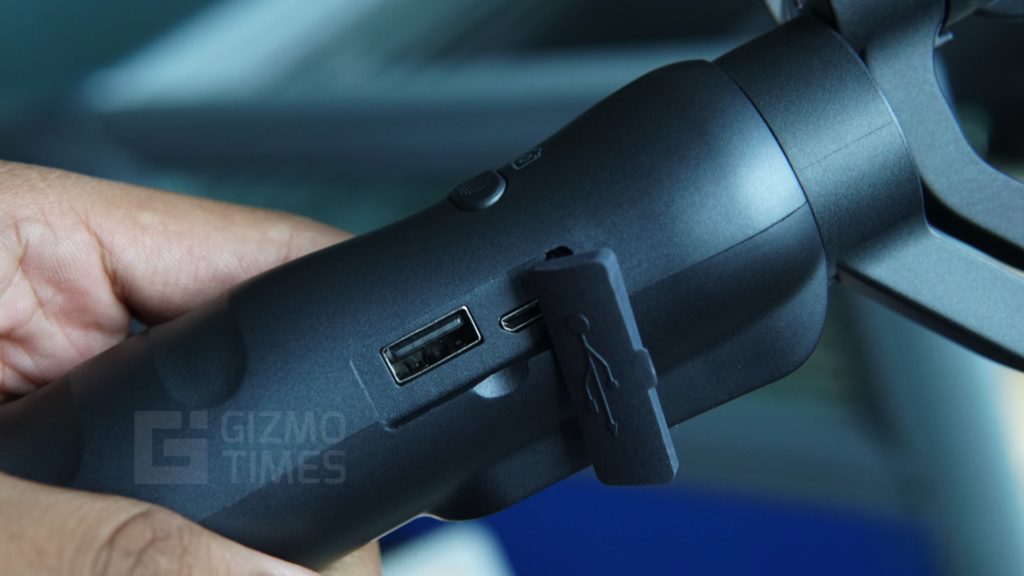 Pros
The gimbal has a very sturdy build with no creaky parts.
It is comfortable to hold and has handy controls.
The gimbal comes with a handy carrying box for convenience.
It has a tripod mount at the bottom, which can be used to mount the bundled mini tripod.
The included joypad makes it convenient to take pan shots.
The smartphone can be stabilized on the gimbal automatically through the suggested app.
The app lets you change modes such as timelapse, slow-motion.
It connects to your smartphone via Bluetooth.
The gimbal comes with passthrough charging which allows users to charge their phones while recording.

Cons
The gimbal keeps overloading frequently when left unused for a certain duration of time.
It doesn't stabilize the videos all that smoothly, and only at times, the functioning is as expected
The gimbal keeps frequently overloading when not in use for a certain duration of time.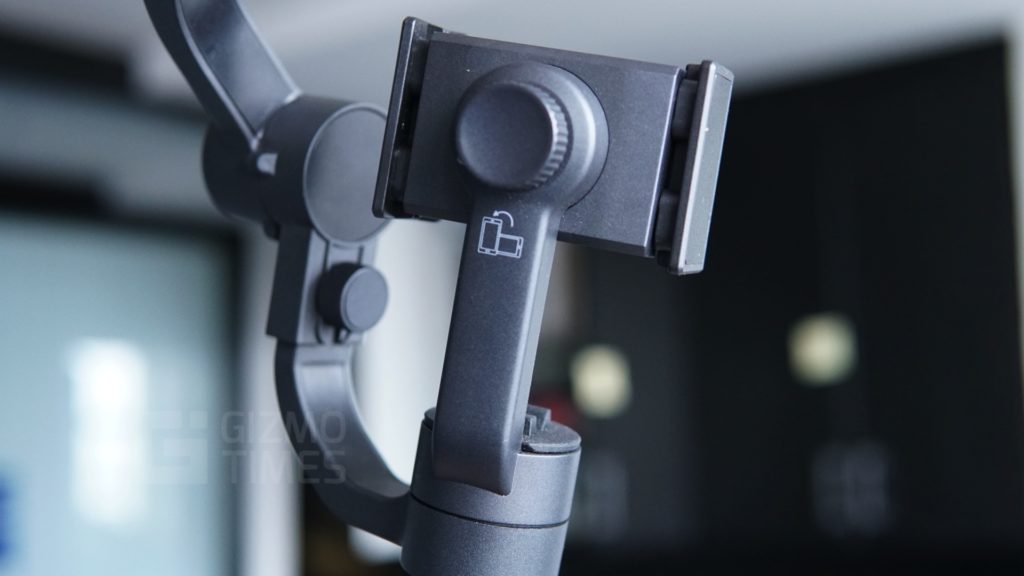 Final Verdict
The Digitek DSG-005 is good as a secondary option for users to choose from, while we still would recommend gimbals from DJI, as the stabilization and the features that it offers is far superior than the Digitek's offering. What Digitek has done here is that it has given an alternative for those who are looking for a budget option now that the price has gone down, and for the regular usage, this gets the job done.