Lenovo and Google announced the Lenovo Smart Clock at the CES 2019. The Smart Clock is coming with the Google Assistant support and there can be a smart home control done with it, and if you have multiple units across the house, these can be paired to work together in the music playback and control.
The Lenovo Smart Clock has a 4-inch touchscreen on the front and it is an IPS display that will help with the reminders, time information, and also with the setup of alarms and music information if there is some music playback being done. The company says that the Smart Clock will help in making sleep patterns better by helping reduce the smartphone usage and help with a better sleep hygiene. The device can also be used in automation like dimming of the connected lights and displaying the calendar events.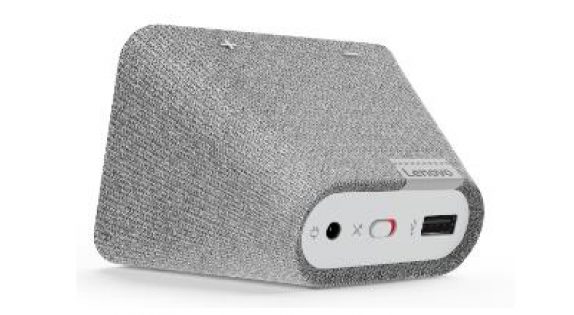 For the music output, there is a 6W speaker that gives the Smart Clock a shape to keep itself at position. There's also a USB port that will help charge any other devices. The speaker comes with two passive radiators that are tuned with Dolby's background noise reduction technology. As mentioned above, there is a multi-room functionality using which one can connect multiple of these units in different rooms and then play music, podcasts, and radio at once.
The Smart Clock is also set to work with Chromecast and the Google Assistant support in it will help in automating smart connected products like the coffee maker to automatically turn it on at a desired time. Since it is a product worked with Google Assistant, there is support for over 10000 products across 1000+ brands in smartly controlling them. To be available in Spring 2019, the Lenovo Smart Clock is priced at $79.99.