Now that Galaxy Note7 is off the table forever, Samsung is seriously aiming to bring out something big this time without cutting down on anything. The new Samsung's flagship will release next year and it won't be coming alone. If rumors are to be believed the new Galaxy, S8 will have two different variants like every year. But this time instead of naming it as Edge, Samsung will call it Galaxy S8 Plus, claims VentureBeat.
Reports claim that the Galaxy S8 could sport a relatively larger display at 5.7-inches which is bigger than this year's S7 Edge that has a 5.5-inch display. However, the Galaxy S8 Plus might feature a larger display that Samsung has ever launched at 6.2-inch Edge-To-Edge display. Another report from The Bell website suggests that the Samsung Galaxy S8 sport a curved-edge display much like the previous generation Samsung Flagships.
Unlike every time, Samsung might launch both versions of the Samsung Galaxy S8 with a curved screen, rather than just the premium edition. It's a known fact that Samsung will just put the curved display on the premium variant, as seen on Galaxy S6 and S7. However, there is bad news for Samsung fans. Samsung launches its premium flagships around the time of MWC event in March every year, looks like that won't be happening this time with the Galaxy S8 as Samsung is taking extra care realizing the mistake it did with Galaxy Note7.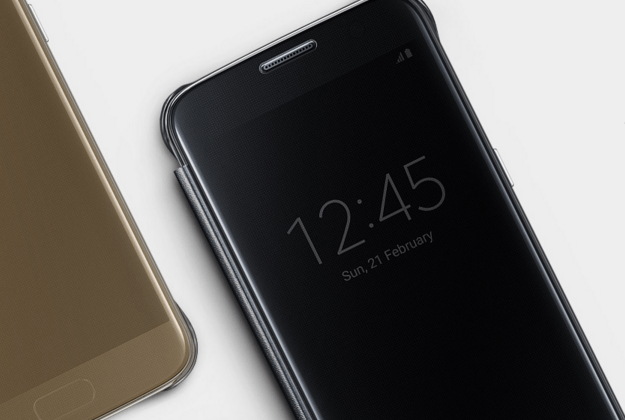 Along with the flagships, Samsung will also introduce its super-smart AI voice assistant called Viv to take on Apple's Siri. It will be integrated into wide range of Samsung products like Gear S-watches, Galaxy smartphones, Smart TVs, and more. This move comes from the ongoing competition that Samsung is facing in the form of Google's Voice Assistant, Amazon's Alexa, Apple's Siri. Stay tuned for more information regarding the Galaxy S8.