Xiaomi has introduced their new ROM; the MIUI 8 back in August 2016 and MIUI 8 has gained a lot of attention and love from Xiaomi fan base just for the fact that it is smooth and comes with some impressive features by default without having to rely on any third party app. The company has gradually rolled out the update to few selected Xiaomi smartphones and now it looks like Xiaomi is all set to introduce the next iteration' the MIUI 9 along with the Mi 6 flagship.
Though nothing is official unless we hear it from the company, basing on the rumors and reports here are some of the expected and most likely features of the MIUI 9 update.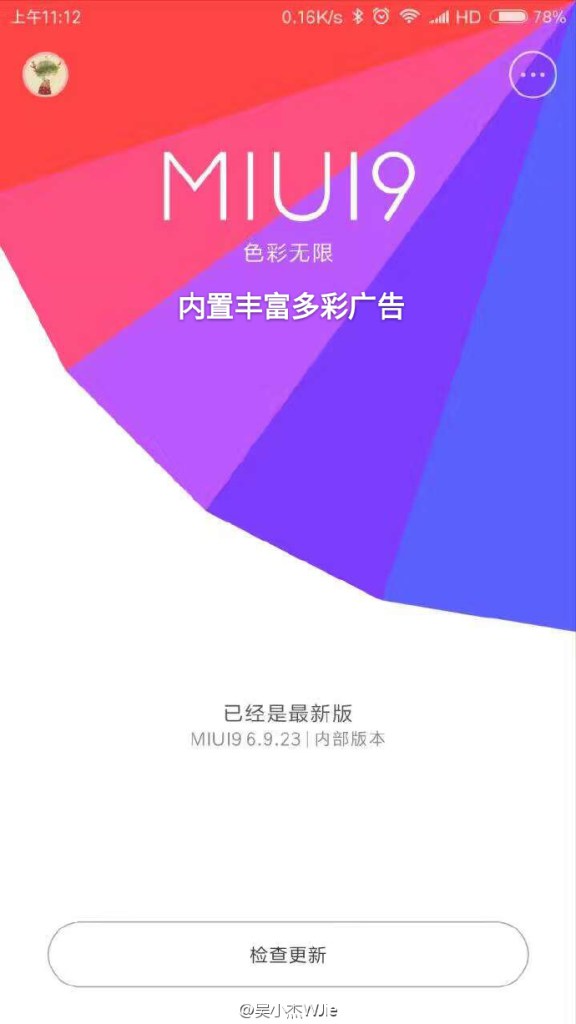 MIUI 9 Based on Android Nougat: Google has launched the Android Nougat 7.0 update and passed it on to OEM's, and most of them have already started rolling out the update to most of the flagships and few mid-range handsets. Xiaomi is no less here; the company has already developed the MIUI 9 which will be based on the Nougat's interface. Recently a screenshot of the MIUI 9 version has been leaked on Weibo, but it doesn't reveal anything except for the MIUI version number.
Multi-Window support: Though this is something we have seen on many smartphones from other brands, Xiaomi has finally decided to include the Multi-window feature by default in their next software update by default.
Quick Reply From Notification Panel: Yet another very useful and time-saving functionality. With MIUI 9 update, you can directly respond to the push messages from various apps like WhatsApp, Facebook, etc. Xiaomi might take advantage of default Nougat's API's.
Improved Doze Mode: With Android 6.0 Marshmallow, Google has introduced the Doze mode which kills all the background apps and saves battery life when the device is left idle for a long time. This feature got a lot of appreciation for working aggressively. Now with Android 7.0 Nougat Google has improved the Doze mode with slight changes and modifications that will only improve the battery life further. With MIUI 9, Apps will go into hibernation mode, instead of killing them altogether.
Better ROM Optimization: With MIUI 9, Xiaomi is aiming to improve the ROM management which seems to be an occasional issue with few Xiaomi smartphones.
Improved Data saver: Data Saver is an app that restricts the amount of mobile data an app uses while it's running in the background. With the new improved Mobile data, Xiaomi will give you control over the amount of mobile data any app uses.
Xiaomi has posted the list of eligible smartphones that will get the MIUI 9 update, but the list only mentions a few Redmi handsets, hence it might not be the complete list. Stay tuned for more updates on the MIUI 9 and its release date.