In today's digital world GIFs are playing an important role on the Internet. GIFs actually affect the way we share information, feelings, memes, news, stories or a moment on the web etc. It's a perfect combination between image and video that lets us express in a more innovative way.
But creating a GIF of your smartphone screen is little hard. You need two different apps, one for recording screen and one for creating GIF. To make this work easy for you, there is a tool called Android Tool.
Android Tool is a free open source app/software that will allow you to record Android & iOS screen and generate GIFs instantly on your Mac. You can take screenshots and screen videos within just a matter of few clicks. And if you are a designer or developer, this tool lets you do things like executing your scripts on the device right from the tool!
Requirements of Android Tool & Download page
For running this app on your Mac, you need to have the following requirements and Mac OS X versions on your Mac machine.
Mac OS X Mavericks, Yosemite or El Capitan
Android 4.4 and above for screen recording
Android 4.3 or newer for screenshots
No Android or iOS SDK required
Click here to download the latest Android Tool for Mac.
Making GIF Android or iOS screen – Procedure
The best thing about Android Tool is that you need nothing like ADB or drivers, just connect your Android/iOS device and follow these simple steps to create GIF on Mac.
Connect your smartphone, in case you are using an Android device, then make sure you have USB debugging enabled from developer options.
To enable USB debugging, go to Settings > About Phone > Tap build number 7-8 times > Go back to Settings app > Open Developer Options > Turn USB Debugging on.
Now connect the phone and open the AndroidTool. It will look just like what you see in the image below.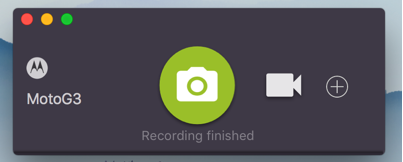 Now go to the navigation bar on top of your screen and click on AndroidTool. This will open a menu. Click on Preferences.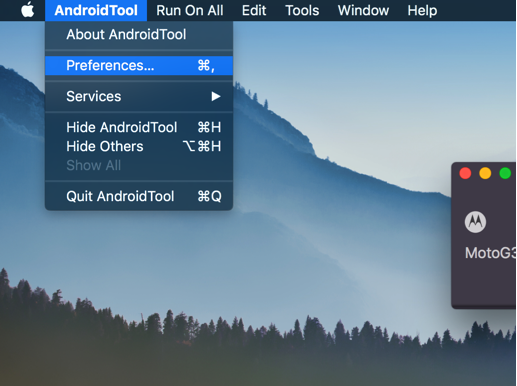 In the preferences window, you will see an option that reads Auto create GIF. Make sure that option is checked.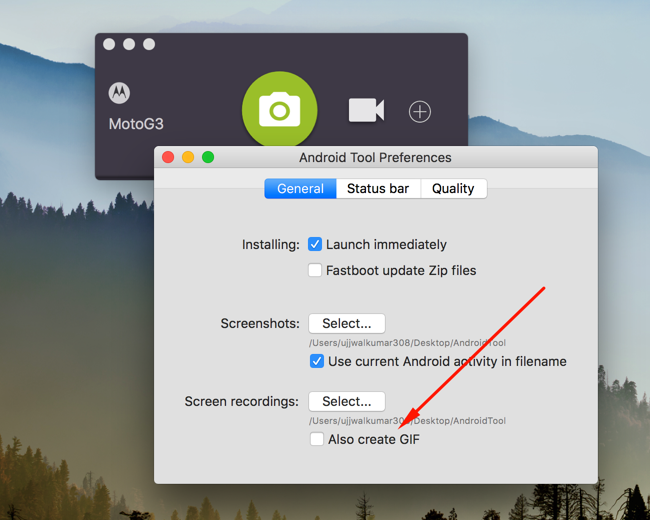 Close this window and you can now start recording videos and GIFs.
Make sure your phone is connected.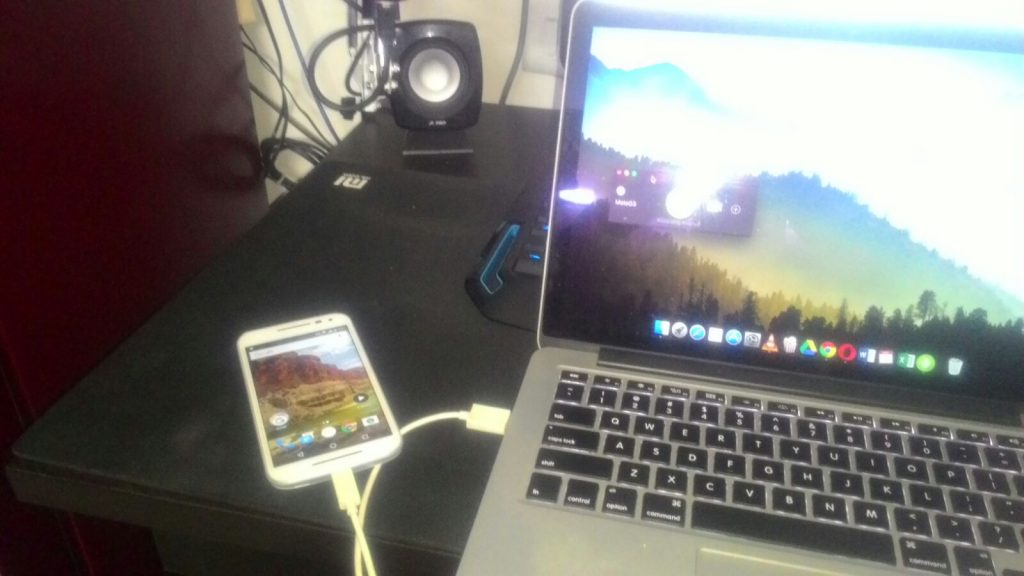 After connecting you'll see a video icon, click on it and the recording will start.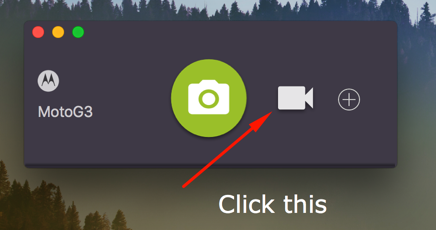 As soon as you click that icon, AndroidTool will start recording the screen video. When you stop it, both video, as well as the GIF will be saved.
After doing these simple steps your recorded video and GIF will be saved to the AndroidTool folder on your desktop.
More options and settings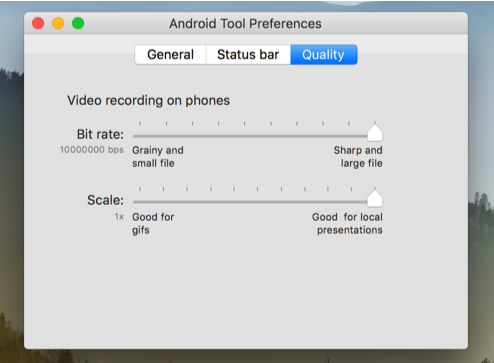 Depending on your purpose, you can select your desired Bit-rate and Scale from Preferences. For example, if you want to create small GIF, simply decrease the Scale from Preferences.  Android Tool removes any unnecessary icons and cleans up the status bar when you are recording an iOS smartphone.
More AndroidTool features
Installing an APK
Suppose you have connected your Android device and you want to install an app that is not available in Play Store. By using Android Tool you can do that too. All you have to do is double click on APK file on your hard drive and Android Tool pops up asking you onto which device you want to install it. Select your device and app will be install on your device.
Verdict
This is a really nice tool to create some great screencasts and GIFs from your Android or iOS device. But there are some limitations to the app. You cannot capture any audio while recording the screen which is a downside for sure. But features like being able to install an APK using this tool is great!